Our 12-hour flight to Amsterdam (en route to Nice) in October last year was more relaxing compared to the previous year when B and I were seated separately due to late check-in. This time we were prepared and after confirming my reservation on our local Malaysian Airlines, I quickly booked my seat to correspond to B's!
KLIA
We arrived at KLIA early and after checking in all 3 suitcases, we killed time by having dinner before heading to our boarding gate. I was not particularly hungry that night but I figured I might as well have one last Malaysian meal before 'living without' for the next two weeks.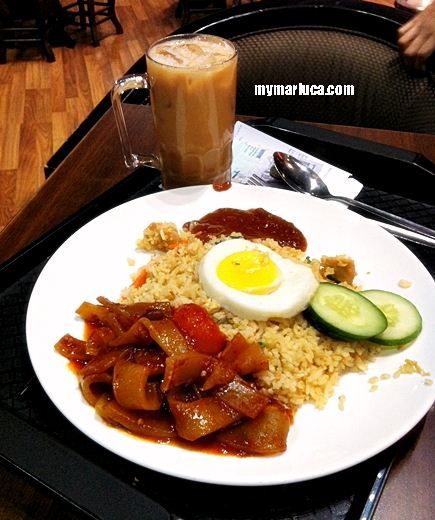 Last Malaysian meal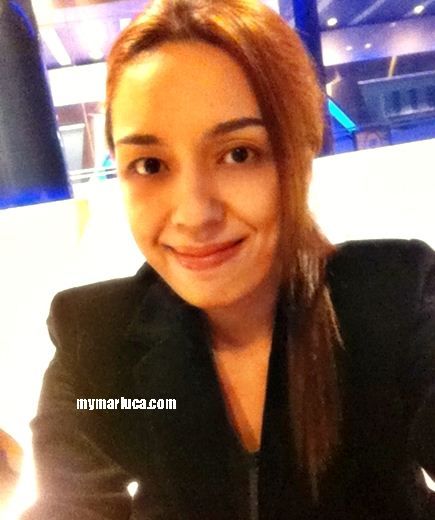 My so-called 'thin' days ... sigh ...
Surprisingly I did NOT take any cloud pictures on this flight. I did however; take photos of our plane food, which was a delight to savour while high up in the sky, for plane-food lovers like me!
Mariuca
♥ B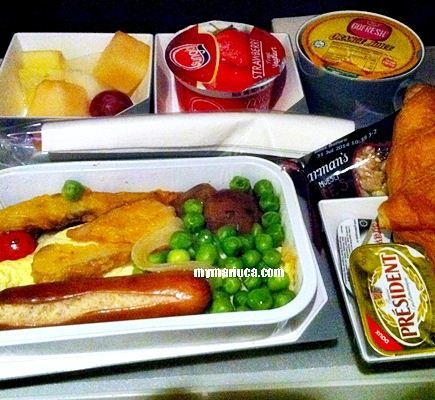 Something omelette & mushroom for me!
Arrival in Amsterdam was much anticipated as I could finally stretch my weary legs. After going through security check-points (which I now dread since I always seem to be singled out by the officers for a body pat-down despite me practically wearing no jewellery or anything metal to ensure my easy-breezy pass through), we boarded our KLM plane to Nice for another 2 hours in the air.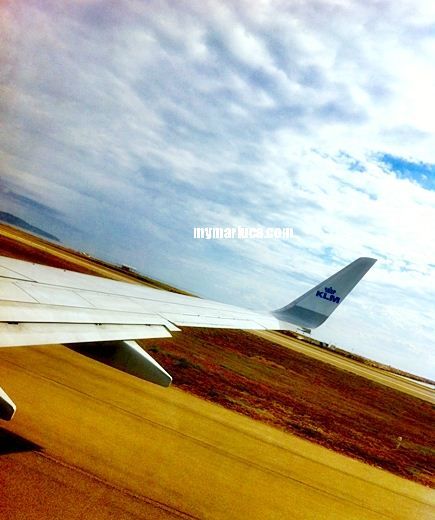 Touchdown in Nice
From Nice Côte d'Azur Airport, B, his colleague Nathan and I shared a taxi and began our 40-minute ride into Monte-Carlo.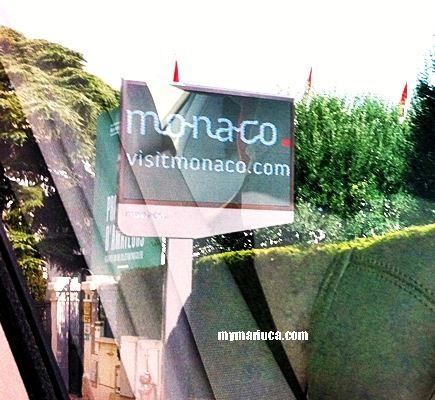 Welcome to Monaco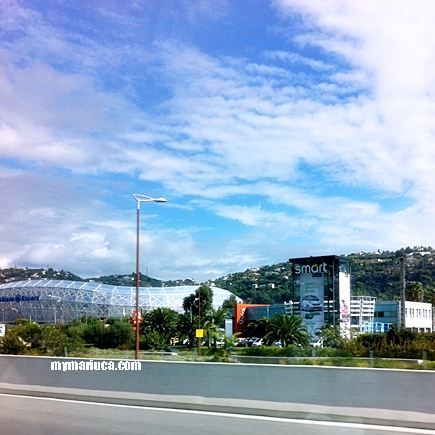 Bright sunny day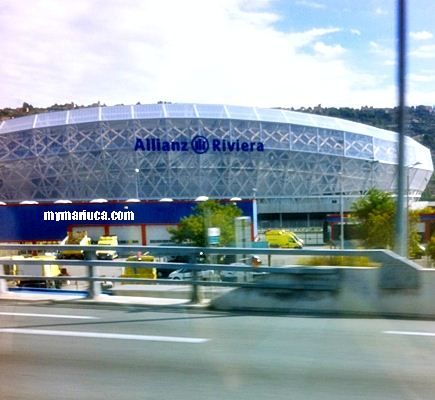 Information Office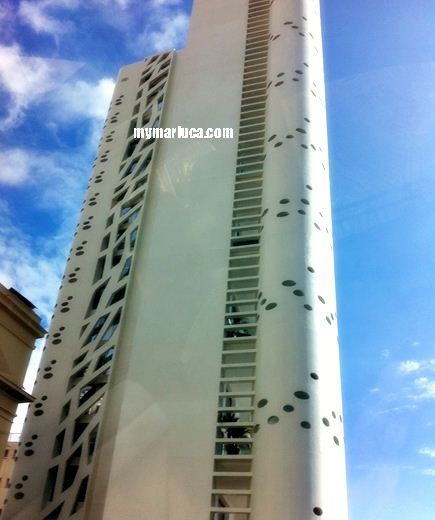 Skyscraper
Tourism Office
Our driver was a friendly French lady who though spoke no word of English and communicated with us in French throughout, managed to get us to our hotel without a hitch. By the way, the taxi fare came up to €100.
Friendly lady driver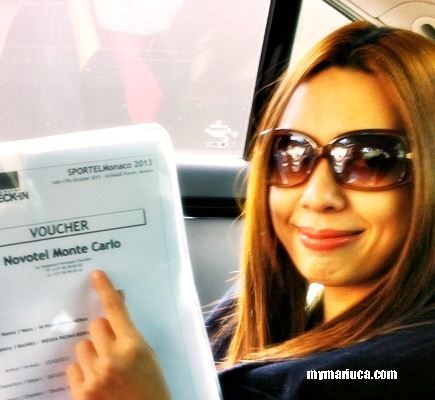 Curious to see Novotel!
The view driving into Monte-Carlo was breathtaking and even though I had made this very same route a year ago, that did not stop me from admiring everything in sight through my words … and my photos!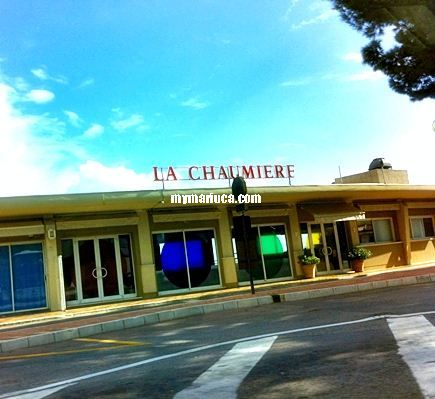 Restaurant?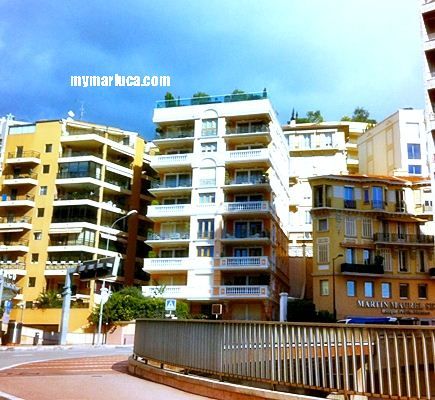 Monte-Carlo homes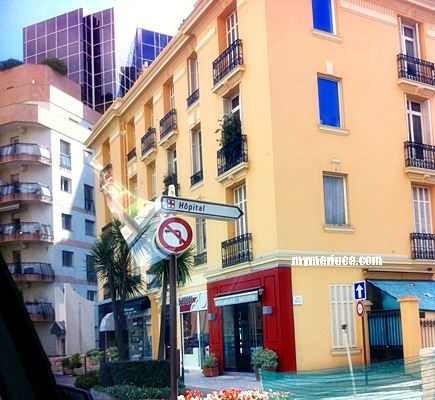 Day out in Monte-Carlo
Last trip saw B and I staying at the very posh 5-star Hermitage Hotel, which was nearer to B's work location at Grimaldi Forum. This time, we were booked in Novotel Hotel; further from Grimaldi Forum, which meant longer distance for both B and his colleague to walk every day. I was definitely not familiar with this side of Monte-Carlo and was already picturing getting lost when exploring on my own later.
Hotel Novotel, Monte-Carlo
We arrived at the hotel and reception was filled with guests checking-in and checking-out. The front counter receptionist who attended to us was very friendly and proficient in English so checking-in was easy although the three of us accidentally wandered off into a prohibited section of the hotel before finding the correct way to our rooms!
Receipt please!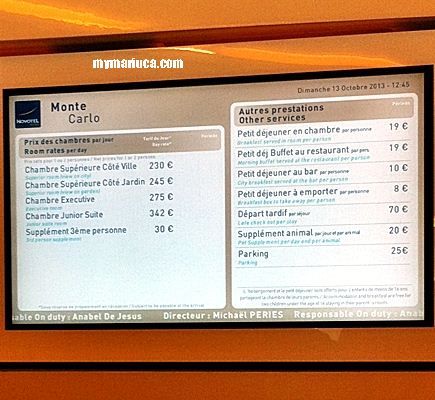 Room Rates
Dining area
I would love to include photos of our hotel room in this post but I am trying to avoid a photo overload for now. So if you're a curious meow like me and keen to see our 'home' for the next 5 nights, stay tuned for my next travel post!