Walking down the unfamiliar yet beautiful streets of Monte-Carlo, snapping photographs and window-shopping seems to be a distant memory for me right now. A lot has happened since I returned from my trip and now that stress is back to plague my daily routine, I truly wish I was back in Monte-Carlo, away from all my worries and woes as I happily explored one of the most beautiful destinations in the world.
Monte-Carlo was spectacular, simply because it was a first-time visit for me. Seriously, when else will I ever get the chance to experience life as a tourist in such a beautiful place right? So one of the things I was definitely looking forward to was the 5-star luxury Hermitage Hotel we'd be staying in during our 5 nights in Monte-Carlo.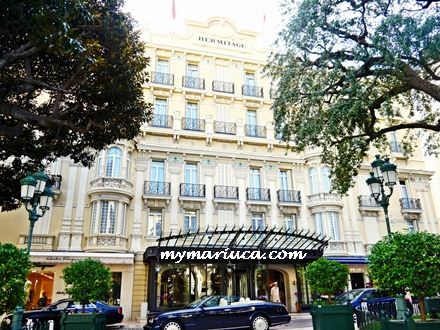 Hermitage Hotel, Monaco
Hermitage Hotel lies in the heart of Monte

-

Carlo and true to its description online, this beautiful hotel definitely lived up to its claim of elegance, class and luxury. Of course, when we first arrived everything looked strange and unfamiliar to me. In fact, I was already anticipating getting lost in this huge hotel sometime during our stay, which I did … twice!
With two entrances to access this majestic hotel, it was no wonder I spent lots of time snapping photographs every time I was on my way out for a little sightseeing or souvenir shopping while B was attending to work at the prestigious Sportel trade convention.
Meeting Manchester United legend Eric Cantona was one of the highlights for B this trip so thankfully he managed to get a pretty good shot here!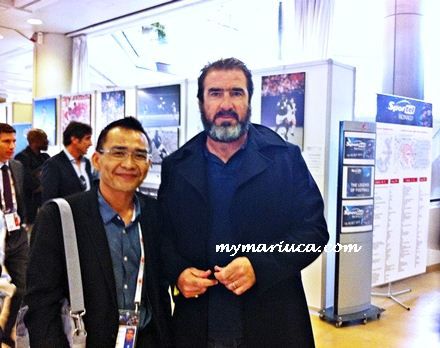 B meets Eric Cantona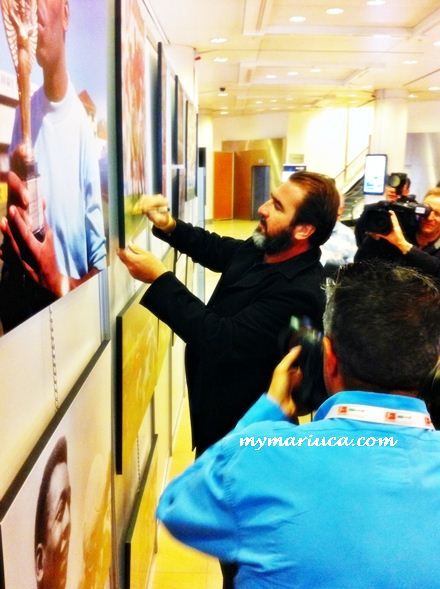 Paparazzi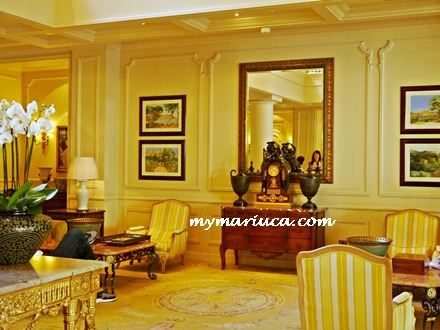 Waiting Area
Lobby
Art on Wall
Going up?
Dazzling
Entrance # 2
Lobby # 2 where I chilled when using free Wi-Fi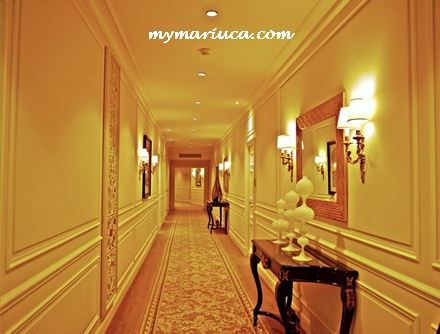 Beautiful Corridor
Room Sweet Room
There was no free Wi-Fi inside our room but access was available in the lobby. The staff was friendly and accommodating and this was the first hotel that I've stayed in where our room got cleaned twice in one day!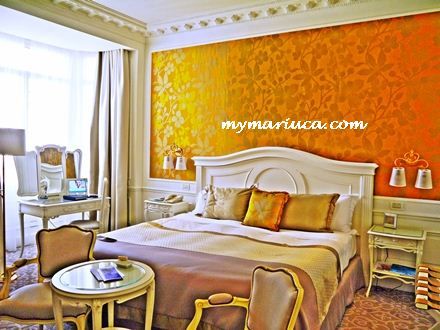 Our Suite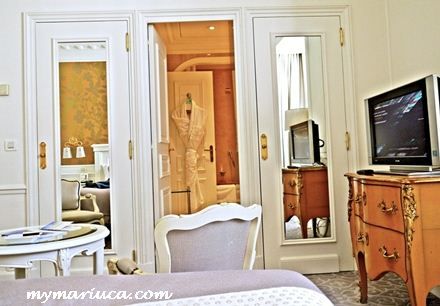 Room in white
We returned to our hotel one night and were pleasantly surprised to find a French maid (yup in full maid uniform and cap LOL!) happily leaving two chocolate mints on our pillow as she was finishing up cleaning our room! I wanted to snap a photo of the maid in her uniform but I figured she'd think I was a little nuts or something so I thanked her with a smile and a gracious merci instead!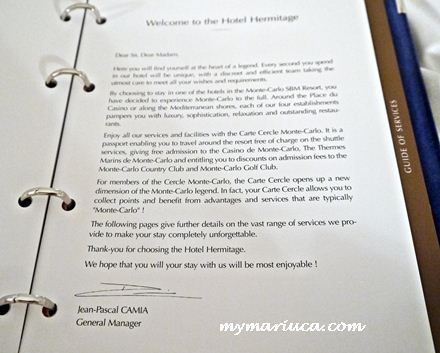 Welcome to Hermitage Hotel
I must have taken hundreds of photographs of the hotel but I will kick start my Monte

-

Carlo hotel memories with this batch. Happy viewing!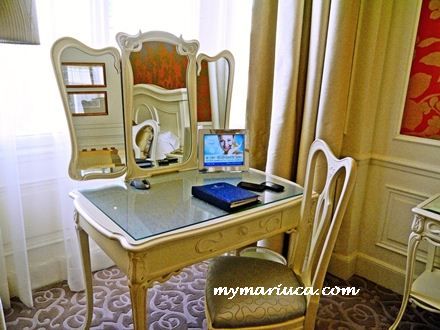 Dresser for me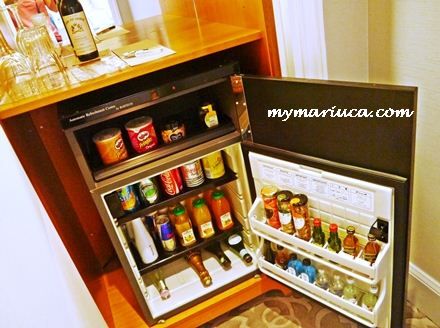 Expensively-stocked Mini-Bar
Had no choice but to take a Coke out, which cost 8 Euros €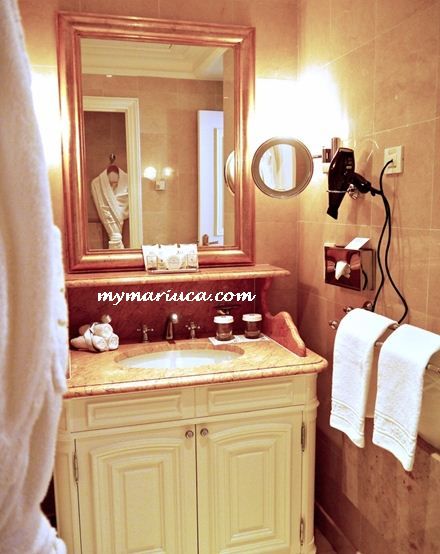 Fluffy bathrobes and warm towels
Squeaky Clean
Swim Mariuca, Swim!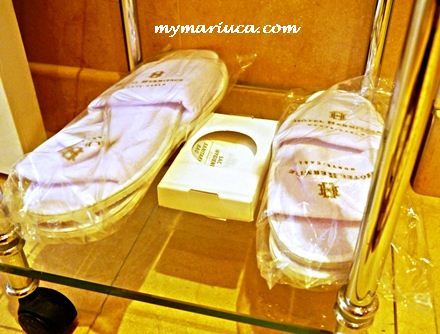 Extra Comfort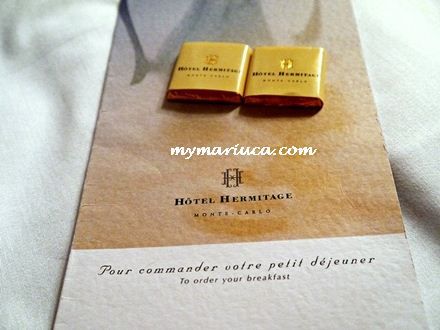 Choc on my pillow
View from my window
Perfect Stay