Long time no blog update, woe is me!
No excuses on my end except for sheer laziness and lack of mood to happily update and share the things happening in my life. Birthdays make for a wonderful exception though and since I celebrated my mom's birthday with the rest of the clan

recently on March 14

, I am finally updating my blog today.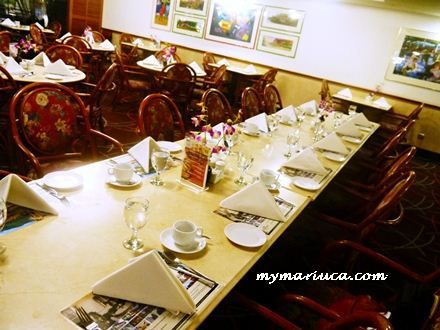 Table for 12
Holiday Villa, Subang Jaya
Holiday Villa Buffet Dinner was pretty good and the theme that night was 'International and Oriental'. B and I were the first to arrive so after being seated, I made a stroll down the buffet area to see what's cooking!
First to Arrive!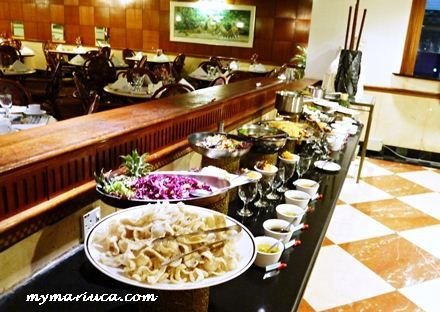 Salad & Sushi
Oysters on Ice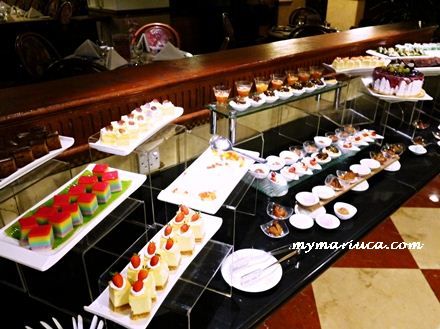 Dessert Spread
Something Fishy!
I gotta say the spread did not look as varied or delicious

as the

Ramadan buffet spread we enjoyed as a family last year in Holiday Villa. The staff was very attentive however and I liked that they informed me on the promo/discount available with the buffet dinner when I called the hotel to place reservations for that evening.
My parents and the rest arrived shortly after and soon the feasting began!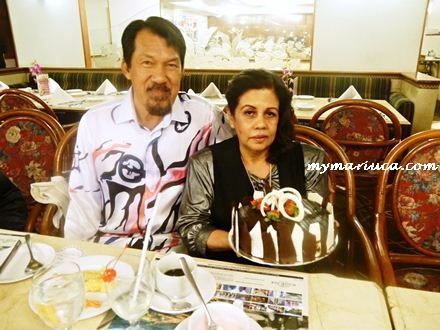 Mom and Dad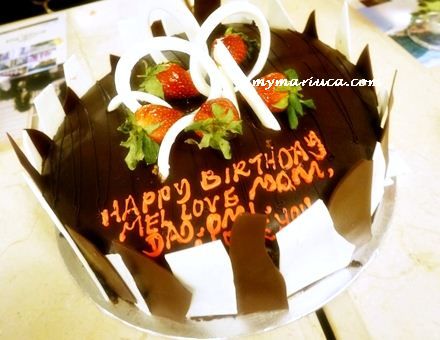 Happy Birthday Mom!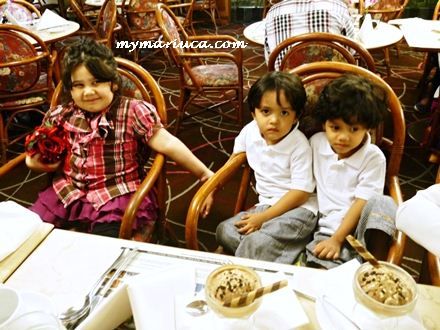 Cute all over!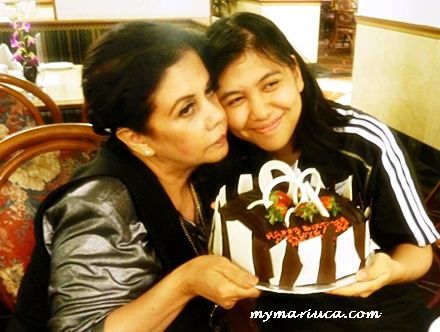 Chocolate cake from Mel!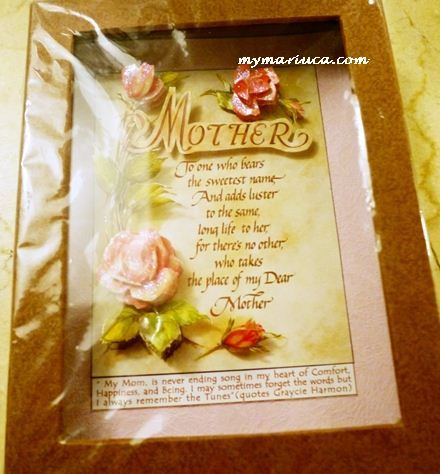 We ♥ You
Ali and Intan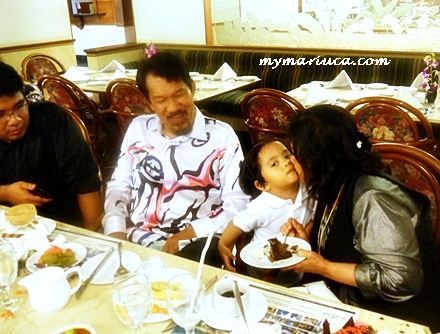 Birthday Kiss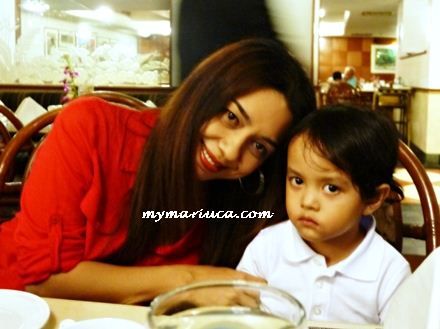 With Twin # 1 Ritz
Despite the lack of variety that night, it was still an enjoyable buffet and I stuffed myself silly with fresh oysters … and crispy butter prawns … and spicy Malay dishes … and sweet desserts … it was after all a buffet, which I usually take to mean as me trying out a little of almost everything offered unless it's something that I really don't eat like lamb.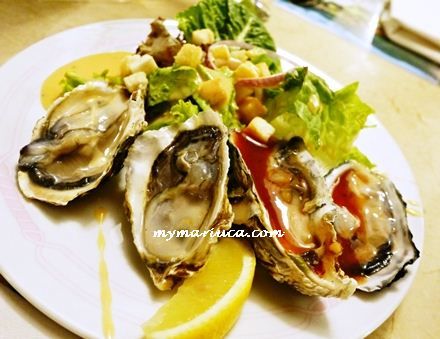 Yes to Oysters!
Spicy Crispy Prawns with a whole bunch of other stuff!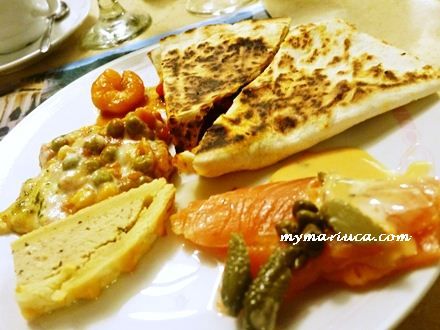 Fresh Salmon I love!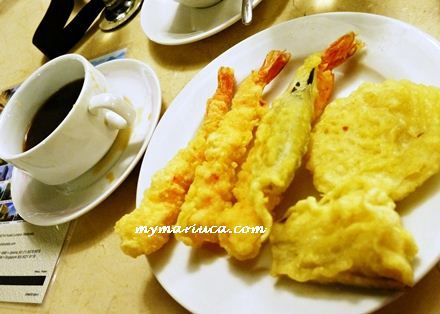 Seafood Tempura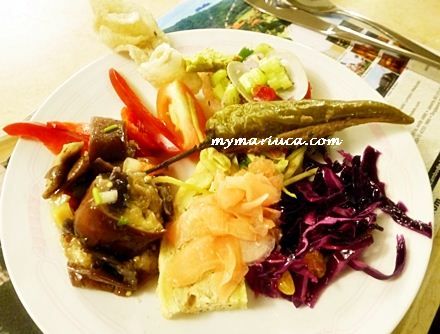 Something Vege
Bread Pudding
Local Delights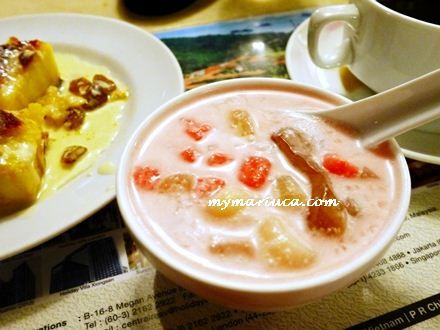 Something Sweet
The kids were busy playing as usual so they didn't eat much. Issy threw a tantrum and it was so cute to see the twins trying to calm her down in their own little ways.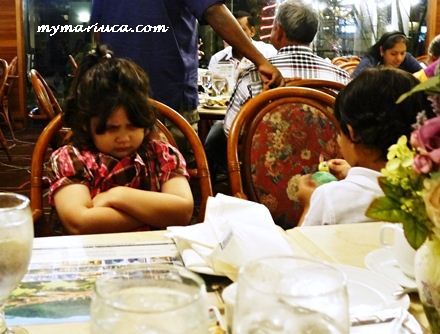 Grrrrr ....
What's wrong Issy?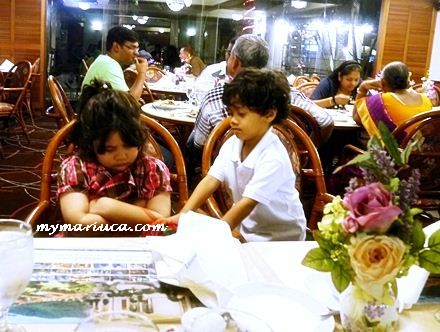 A rose for u!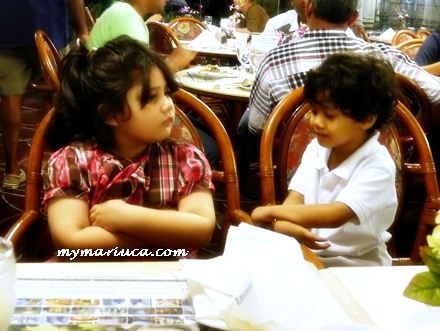 Hmmm ... I like flowers .

.

.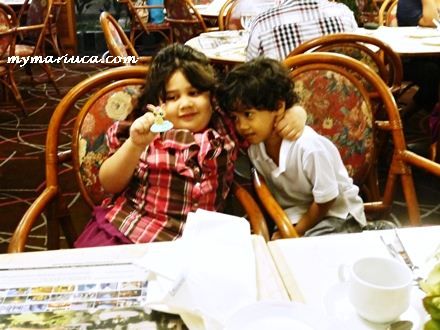 Now let's play!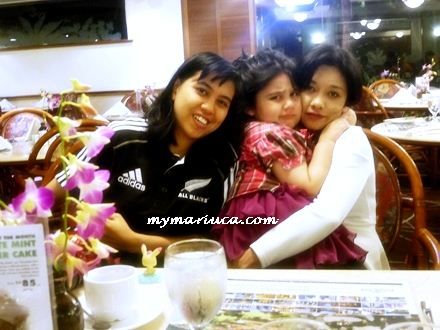 Issy wants a hug!
Eat up B!
As always, I had the most difficult time thinking of a fun and creative gift for my mom this year. Pretty disappointed with my lack of creativity but still hoping my cash in a card gift was much appreciated by mommy dearest. Next year, I will think ahead 3 months prior to the actual birthday and if I still can't figure out something super creative and meaningful for my mom, I just don't know what to say for myself!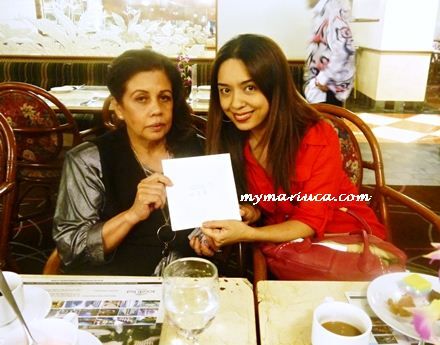 Me and my not-so-creative- gift!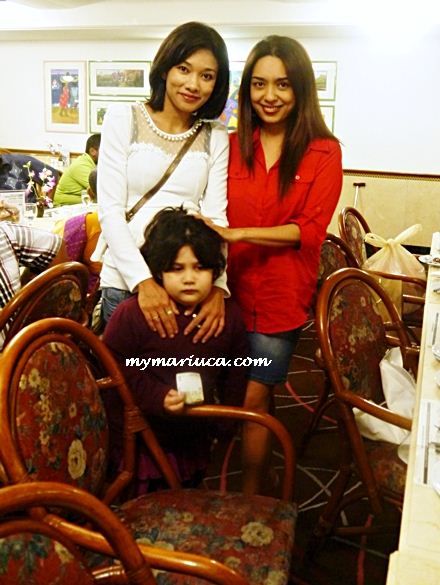 Pat pat Issy's fluffy head, meow!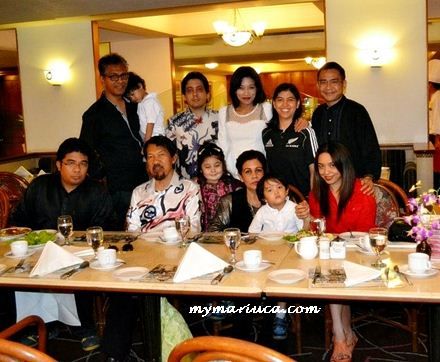 All in the Family
Happy Birthday Mom! Love and hugs and wishing you a wonderful year filled with love, good health, luck and happiness!
Love Always, Mariuca & B