This year, I thought I was going to miss Eid Al-Adha while away on my recent trip but apparently I made it back in time to celebrate and enjoy the festivities and delicious food with my family and loved ones.
Ketupat

We were greeted by the ever friendly Issy who looked splendid with her hair down (at first), clad in a pink modern baju kurung. Doesn't she look adorable?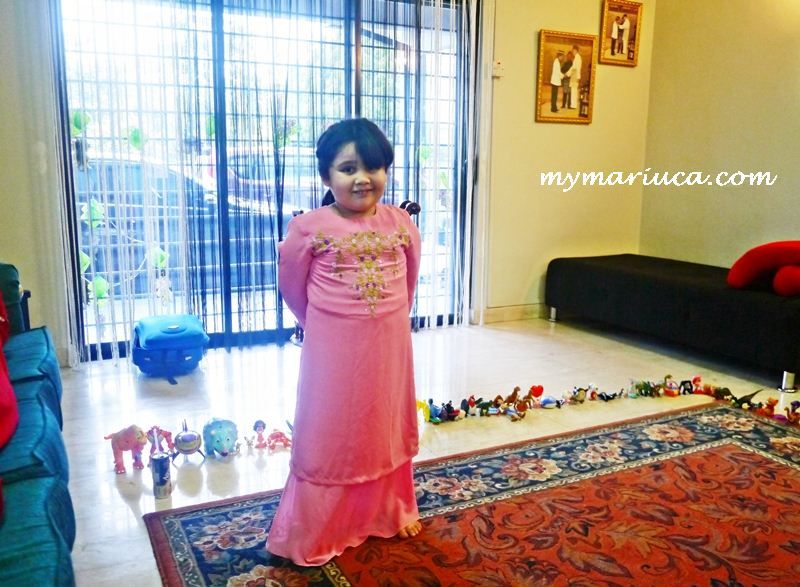 Pretty Princess
Where are you baby Issy?
As always, Issy will drag me off for a game and this time we played hide and seek. Happy to see me I hope, Issy was very obliging that day and ran off giving special kisses to Grandma and me!
Kiss for Grandma
One for Aunty M!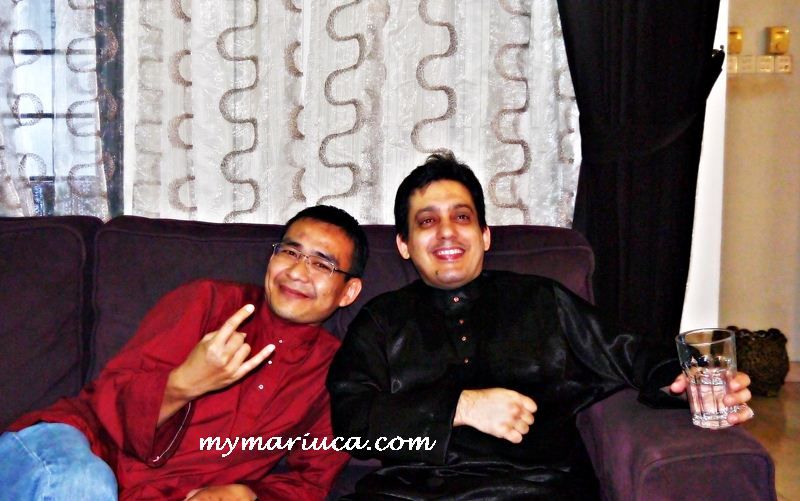 B and A

li
The twins were on their way and though B and I tried our best to wait for their arrival before we had lunch, we failed to curb our hunger and proceeded to enjoy some delicious Raya food while waiting for sis and family to arrive. Everything was delicious and B had three plates of food, which he only does when the food is really good! By the time the twins arrived, we were nicely eating away after taking photos of the food first of course!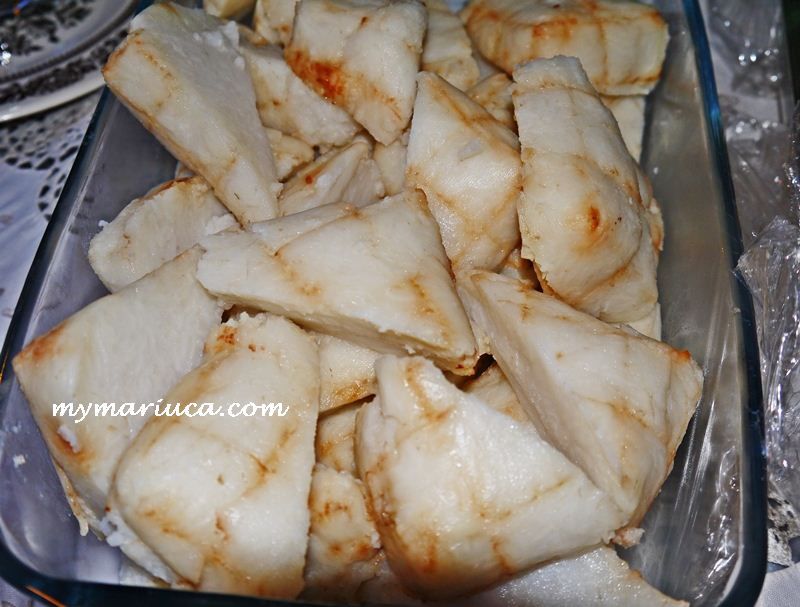 Ketupat
Lemang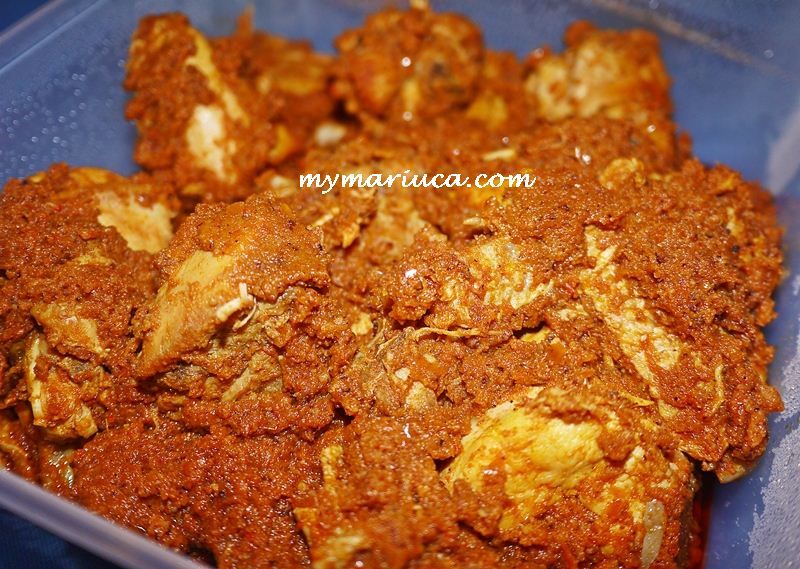 Chicken Rendang
Sayur Lodeh
Beef Rendang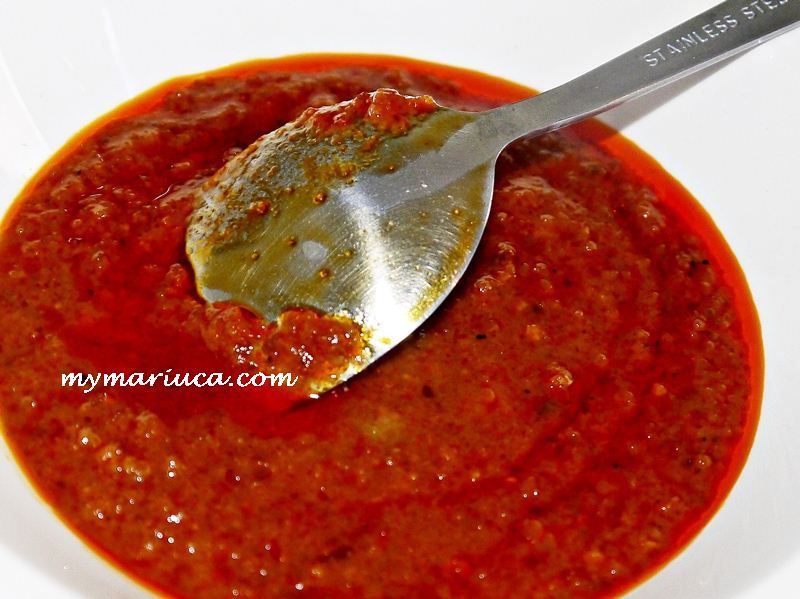 Peanut Sauce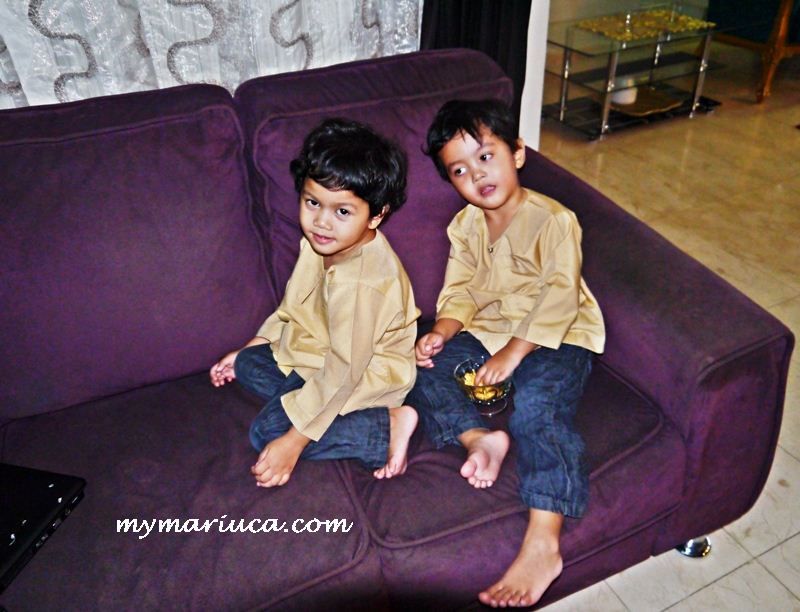 Ross and Ritz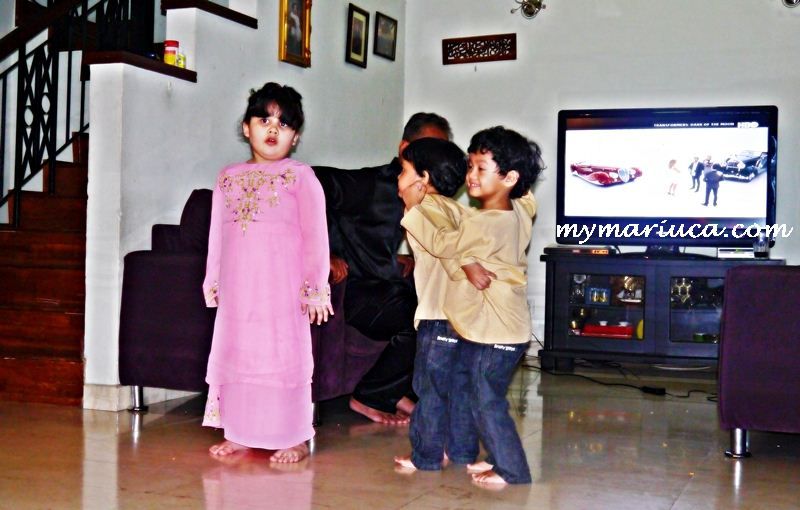 Let's play!
Cameras were snapping all around us that day, mine included as I used my new Panasonic Lumix, which seemed to impress my sister Mel so much that she is
now
eyeing a similar camera as a birthday gift this year!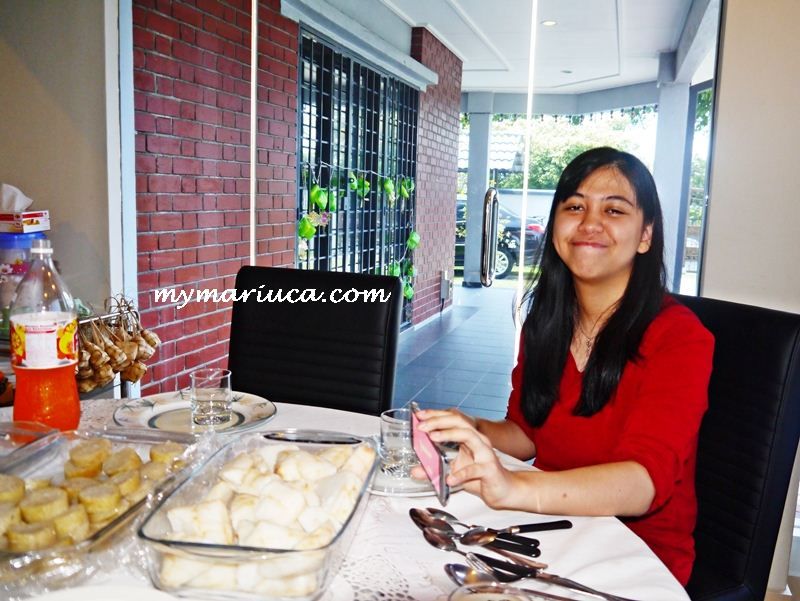 Mel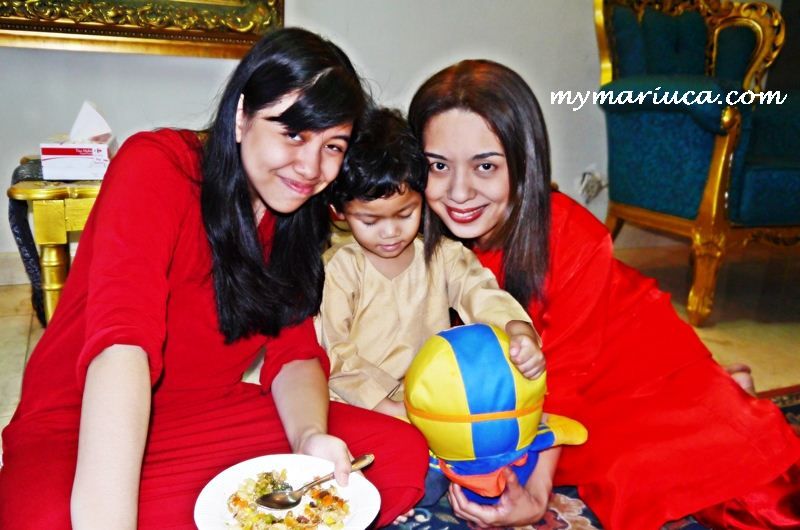 Mel and me with baby Ross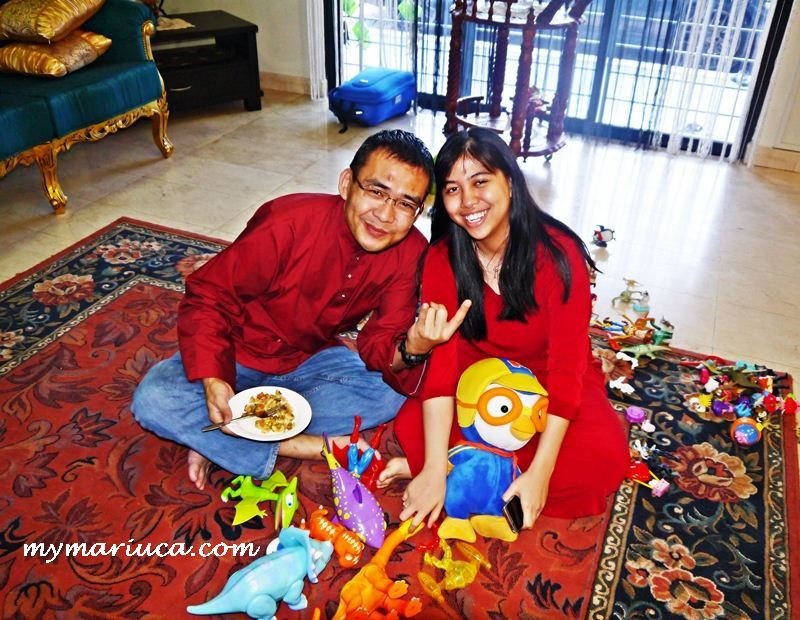 B and Mel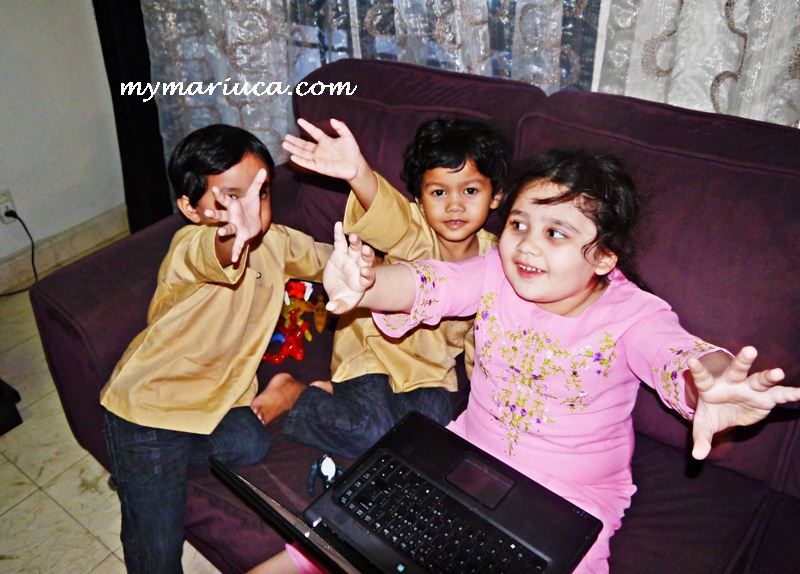 We want toys!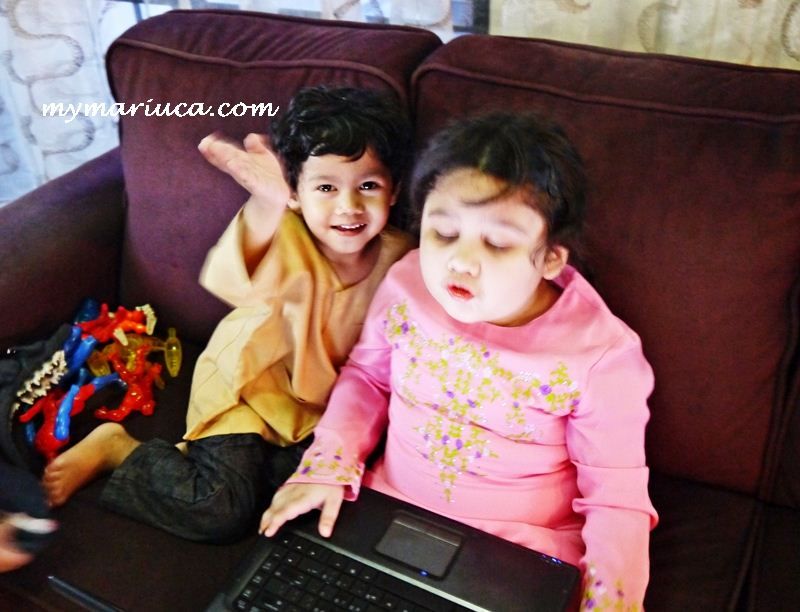 Ross and Issy
Hot from the oven
Yummy chicken macaroni
After our first round of traditional Raya food like ketupat and rendang, we were ready for round two and had some of my Mom's delightful baked chicken macaroni. I also took the opportunity to get a snapshot or two of B and me in our Raya outfits since there's none of just the two of us during Aidilfitri a few months back. I was too busy and tired entertaining guests on Aidilfitri that we ended up with hardly any hubby-wifey photos when we got home so our new photos here will do just fine!
Salam Aidil Adha from B and Mariuca
Kids at heart
Mariuca ♥ B
Though I did not do much souvenir shopping during my recent trip to Europe, family gifts are of course not forgotten.
Gifts from Monaco
Gifts from Holland
Dessert made it round three for me that day, which were as delicious as they look in these photos. The red velvet cream cheese cake was courtesy of Issy's mom and it made for a delectably divine ending for our Raya Haji

celebration

this year
!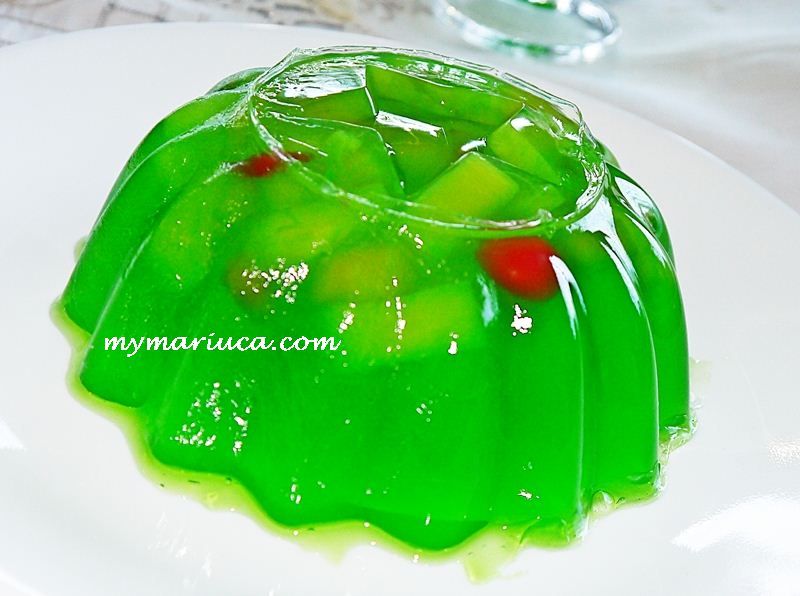 Mixed Fruit Jelly
Red Velvet
Slice of Love