This year, I decided to get a new camera as a birthday gift for myself. I was planning to get a new one when and if a great vacation comes my way. But after my pretty, thin-so blog buddy Monica commented on one of my posts that I did not have to wait for a break before getting a new camera, I happily hopped, skipped and jumped to IPC/IKANO and then to The Curve to check out what's new in the camera world!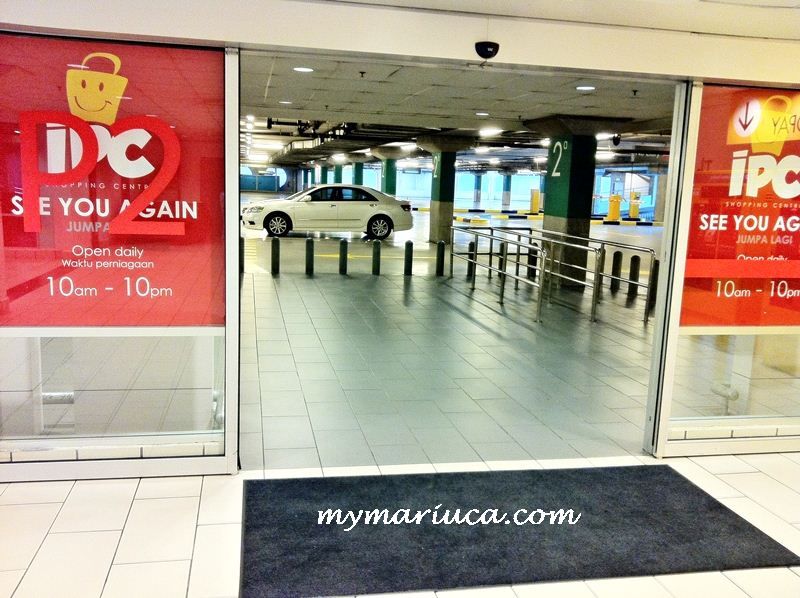 Excellent parking right in front!
The day started on a good note with B securing a parking spot right at the entrance of the usually packed IPC basement. My hope to bring home a nice new camera was high and our first stop was Harvey Norman, which was where we also purchased our new 50-inch plasma TV recently.
Camera Choices


A big purchase like a new camera requires comparison so it was going to be either a Harvey Norman buy or one from Cam World at The Curve, which was where we headed next. Initially, I was very much into the pink Nikon 1 J1. Yes, the colour played a major part in my interest with this pretty baby. After researching online however, I was immediately drawn to the Lumix DMC-GF5.
Pink Nikon 1 J1
The saleslady behind the counter was not only knowledgeable in the product she's selling but extremely accommodating with my many silly questions about this camera. After all, I've never owned a Digital Interchangeable Lens System Camera! I had my heart set on the limited edition Red Panasonic Lumix DMC-GF5 although white was also very enticing, colour-wise. This camera also costs more than the pink Nikon but I think this is the perfect camera for the current stage of my photo-taking skills.
RED Lumix DMC GF-5
The Lumix DMC-GF5 is ideal for one who would love to handle a DSLR camera but still prefer the ultra compactness and ease of using a digital camera with DSLR-like quality and responsiveness, which is where I'm at! Complete with the latest 3" LCD Touch Display for ease of use and creative control, it is also equipped with High quality Full HD video (1920 x 1080), which is available while in photo mode as well. Other features I love about this camera include:
* 12.1 megapixel Live MOS sensor and the Lumix Venus Engine image processor
* Enhanced sensor and auto-focus systems for high speed and image quality
* New Scene Guide and iA, Intelligent Auto Mode. New Scene Guide offers 23 sample professional photos for users to choose and have the camera select the same settings that created the pro photo.
* The widest selection of lenses of any camera in its class, giving users the flexibility and creative control of a DSLR.
Despite having my Lumix for almost a month, I am still learning how to use this camera, taking my own sweet time to improve my photo taking skills. So now, I have a brand new camera to play with. All that's missing is that awesome vacation I've been dreaming of …
Ready to bring on my next vacation!