If you've ever flown first class, you are indeed one lucky traveller! How was your experience and did it really make a difference paying the extra hefty fee to secure a first class seat on the plane?
When B and I were checking out flight tickets to Amsterdam for our last trip abroad, we also checked the rates for first class tickets. Just for fun of course and naturally we had to sit down from fear of faint at the shockingly high first-class rates to Amsterdam at that time! With that money, we could have spent another three nights in Amsterdam and throw in a shopping spree as well I bet!
One can always hope of course, which is why I continue dreaming to one day be comfortably flying on a first

class seat to some place exotic with B by my side enjoying our special first

class delicious meals as we happily luxuriate in our plush first

class reclining wide seats. I'm sure we'd be smiling throughout the flight even while we sleep!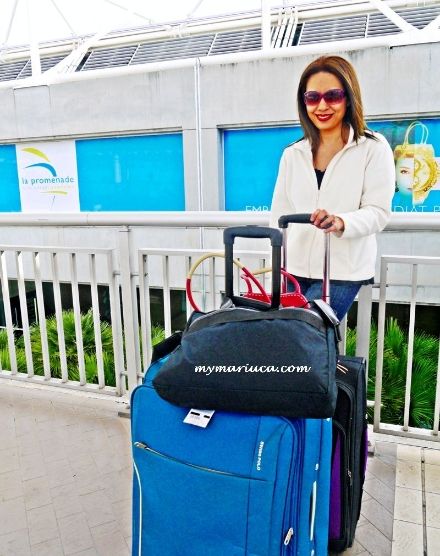 At Nice Airport, waiting for my economy class flight!
Dreams aside, it is still good old economy seats for Mariuca and B for now but if you're considering a first class seat on your next trip,

do check out

this cool flyer below to get some idea on what to expect when flying first class.
Via:
Wish.co.uk
Oh it's Friday, so have a great weekend folks! B is back from his work trip so I for one, am definitely looking forward to catching up on some quality time with my Darling. What are your plans this weekend?

LADY JAVA