So I've been catching up on my favourite TV soap

Bold and the Beautiful

and apparently bitchy Brooke Logan Forrester (still love her though!) who is one of the main characters on the show is currently in Monte-Carlo for some sort of media event!
It was so cool to see Brooke in Monte-Carlo and I was instantly transported back to my vacation in this gorgeous sanctuary of breathtaking views,

luxurious hotels

, and romantic yacht charters and of course the cool

casino bonus

one gets to enjoy in the many well-known casinos here.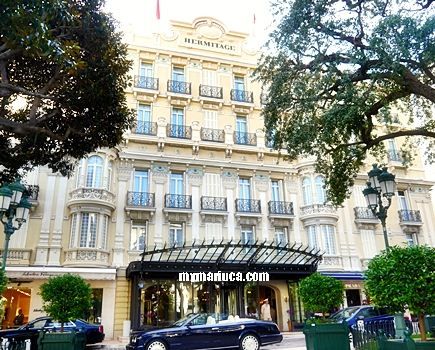 Hotel Hermitage
Hotel De Paris
Café de Paris
Posh
Surprisingly, B and I only visited one of the casinos in Monte-Carlo during our trip last year. Firstly, B was sick for most of the trip so he definitely wasn't keen on spending too long a time in a casino. Secondly, the idea of spending a huge chunk of our pocket money on Black Jack and Roulette in a fancy and expensive

Monte-Carlo

casino intimidated me somewhat. And if I had lost big time in Monte-Carlo, there goes my shopping spree for the remainder of our getaway!
Casino Monte-Carlo
Too sick to play!
Mariuca @ Casino Monte-Carlo
Unlike the free plays I enjoy in online casinos using

no deposit casino bonus codes

, playing in a real Monte-Carlo casino equals to real cash. So whenever I do get the itch to play slots at home, I'd usually look for free plays I can enjoy by using

no deposit bonus

from online casinos. That way I get to satisfy the itch to play without worrying about losing real cash, which is a pretty good deal if you ask me!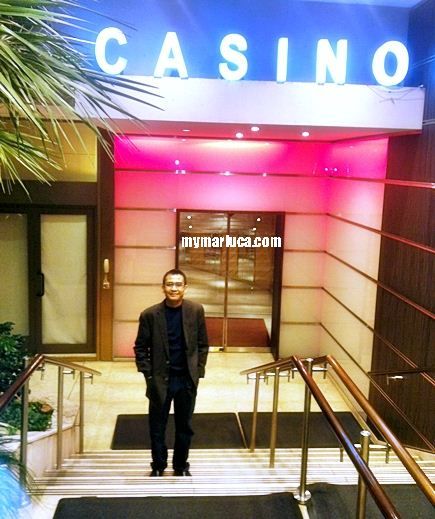 Good luck B!
Tucked in a cosy corner
Cool
I did take plenty of casino photos on my trip however and the one casino we did enter was simply gorgeous. Oh and in case you're wondering, no I did not win the jackpot but we still had loads of fun in Monte-Carlo that third night!
Let's play!

LADY JAVA