Hello people, long time no blog right? Well, I've been busy with work, which is great because I need all the jobs I can get right now to fatten up my vacation fund. Plus, I was also a little put off with blogging thanks to commenting issues here, which saw my last Music Monday post with missing comments and my ID comment box reverting back to Boring Old Blogger, which I hate!
Today however I am in the mood for a travel post so I'm going to take you back to beautiful Monte

-

Carlo in Monaco. Let's hope

my

ID commenting system works well for this post. Otherwise, you'll see a very sad Mariuca refusing to blog for yet another month!
Truth be told, our first night in Monte-Carlo was a little tiring. For one, B fell sick the moment we arrived so he was neither in the best form nor

mood to happily explore a strange city. It was also raining that evening so aside from taking photos around the hotel; our main agenda that first night was to find food!
Before leaving for Monte-Carlo, B who had been there before mentioned the difficulty in finding tasty, cheap food in this expensive city. I wasn't too worried prior to our arrival but after spending four nights in Monte

-

Carlo, I had to agree with him

and this

trip saw me feasting on mostly pastry and bread and of course the ever trusty Mc Ds.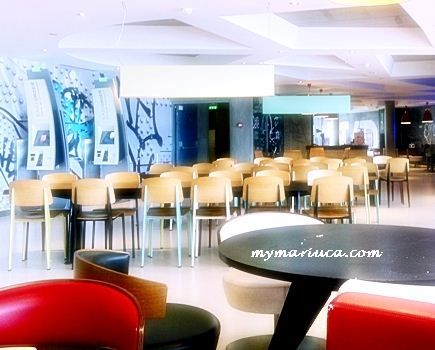 Mc Donald's, Monte-Carlo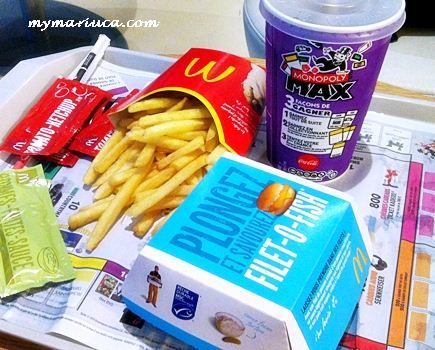 Fish and Fries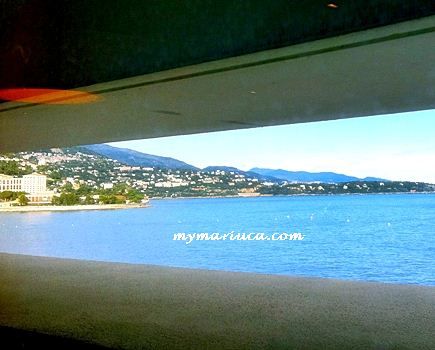 View from my seat in Mc Ds
The next day, I was left to my own devices to explore Monte

-

Carlo while B was at work. With my bad sense of direction, I was already anticipating getting lost while making the long but captivating walk down the beautifully-decorated corridor of Hermitage Hotel.
Spotless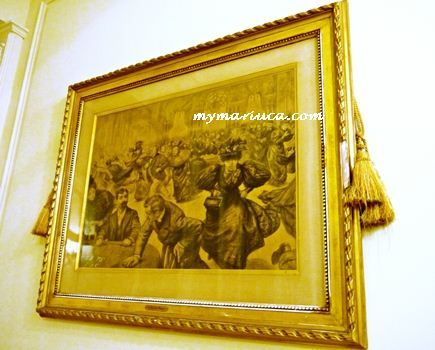 Art
Inviting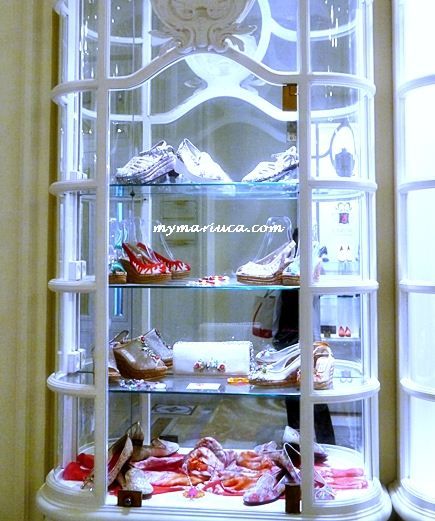 Pretty!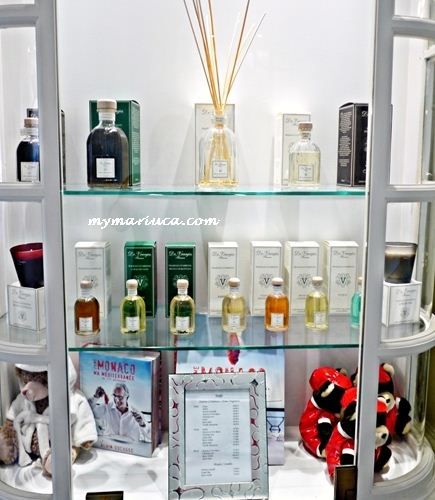 Scent-sational gifts
Adonis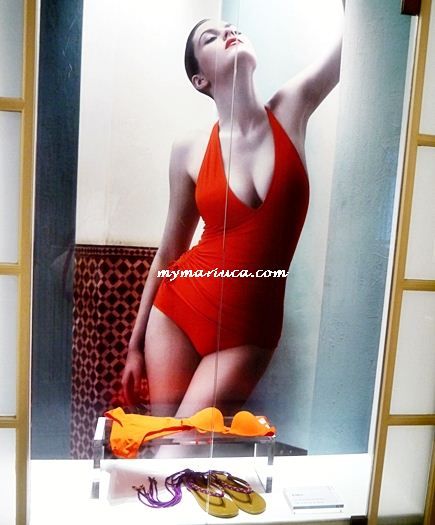 Red Hot Splash!
Dining in Hermitage Hotel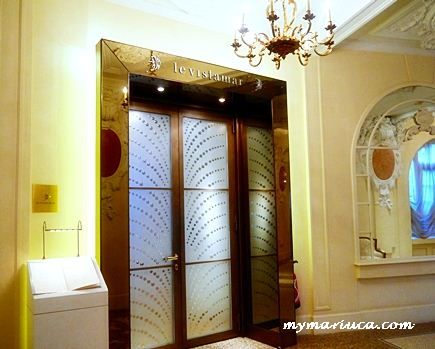 Le Vistamar Restaurant
Menu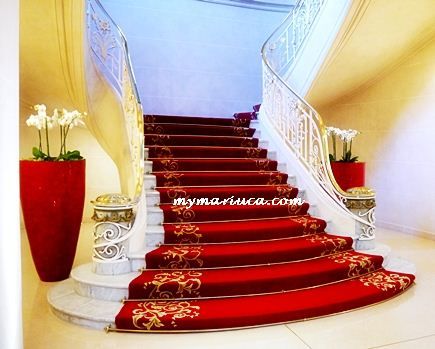 Stunning staircase
Walking down the beautiful hallway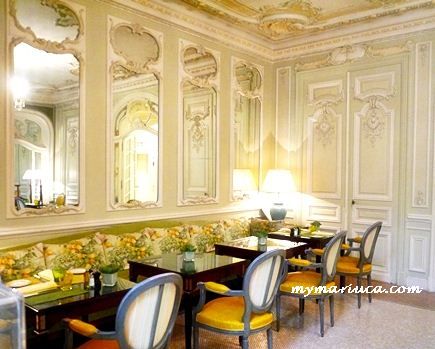 Coffee Corner
Making my way to the nearby Le Metropole shopping centre took me longer than expected simply because I stopped every few steps to take snapshots of practically everything I saw. There was no denying the fact that I was indeed one curious camera-clicking tourist that day!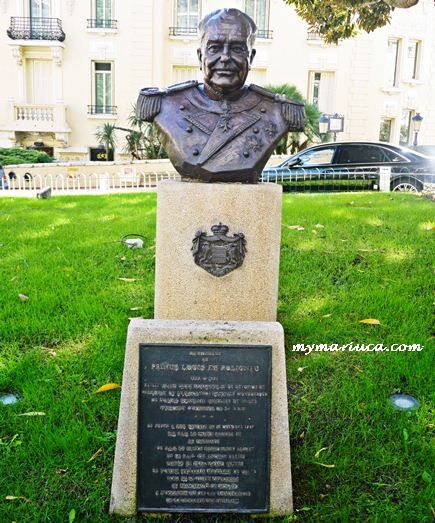 Prince Louis de Polignac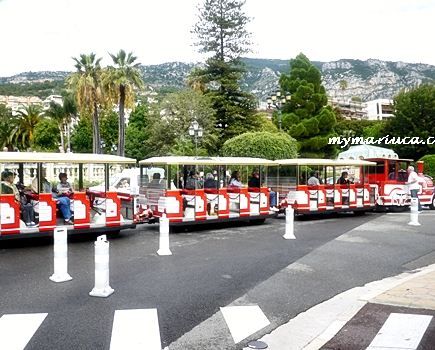 Tour Train
Walking towards Metropole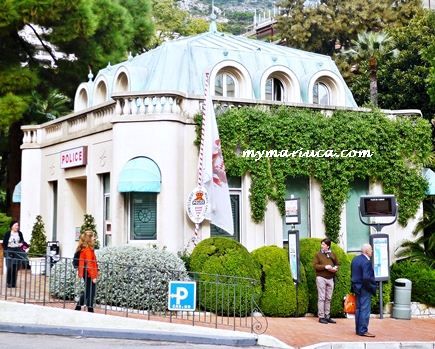 Adorable police station!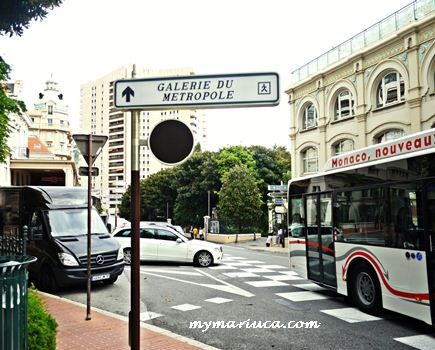 Almost there!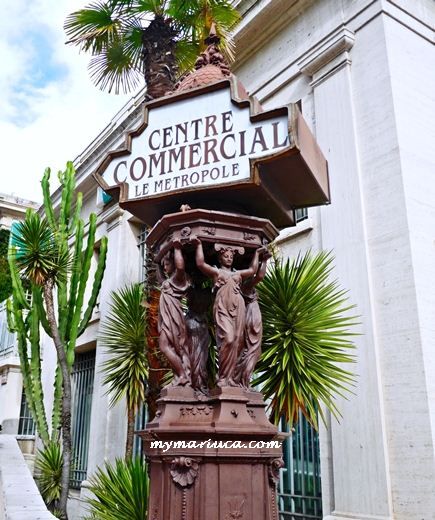 Shopping ahead!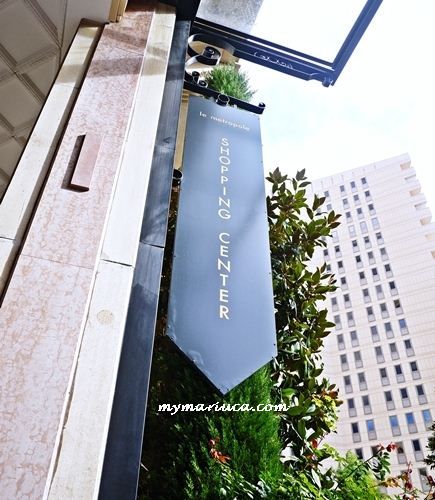 Le Metropole
Down we go...
I spent my afternoon taking photos and visiting Le Metropole, which though was a very cool shopping centre to visit; was

still

a tad too costly for me to happily splurge without a care in the world! So window shopping was great but it left me yearning for all the beautiful things I fell in love with.
Monte-Carlo forever indeed!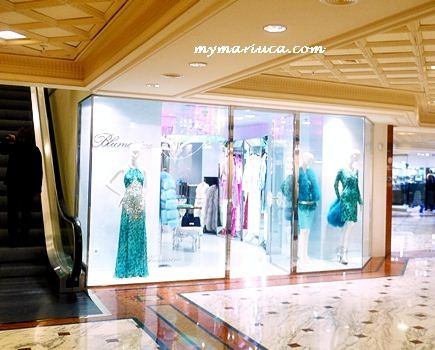 Something Blue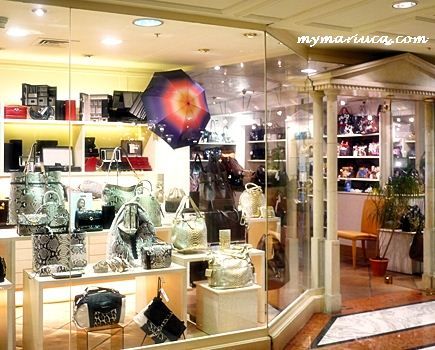 Bags galore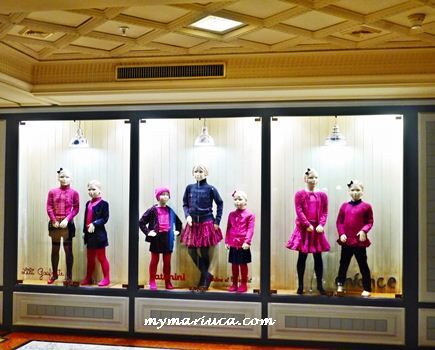 Something Pink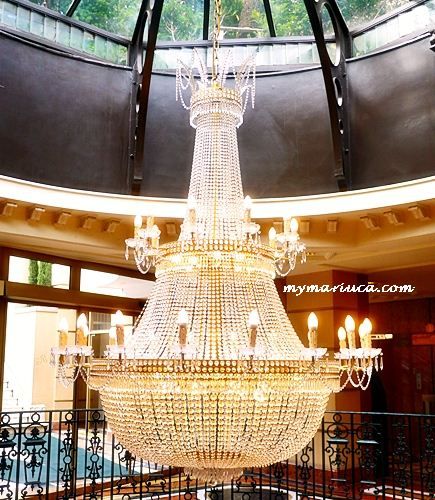 Dazzling
Cosy corner
Coffee break
Lunch consisted of donuts and croissants at SPAR. Basically a bakery, SPAR was a fairly decent spot to enjoy a tasty value-for-money meal during our stay in Monte-Carlo.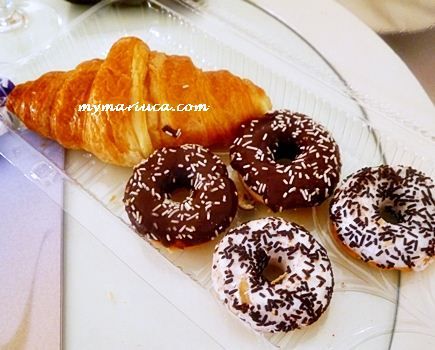 Lunch
Lunch crowd
Donuts and such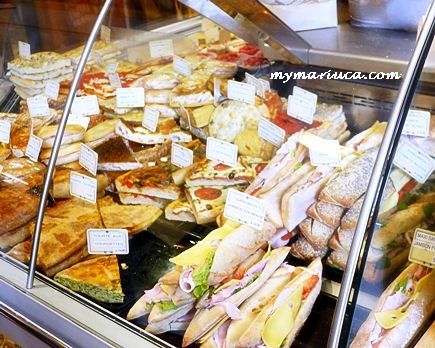 Sandwiches and Pastry Puffs
Later that evening

,

a slight drizzle started to pour. Despite feeling under the weather, B decided we should brave the rain for a night out in Monte

-

Carlo. I however do not have the patience to edit, resize and upload a whole new batch of photos aside from the ones here so I will save the rest for my next travel post. Until next time, happy viewing and happy travelling if you're headed for somewhere cool, sometime soon!