When deciding on the best hotel for one of our travel adventures, B and I always have several criteria in mind, which we try to meet as best possible. These include reasonable rates, comfortable rooms with attached bath, strategic location for ease of getting around and the convenience of basic amenities in the vicinity. Any other perks like FREE Wi-Fi, coffee/tea making facilities, a huge bathtub with designer toiletries and the likes are of course additional bonus, which simply adds to our overall hotel stay experience.
During our Europe trip back in October, B and I stayed in three different hotels; one in Monte-Carlo and two in Amsterdam. All three hotels had their good points but I have to say that out of the three, my favourite hotel was definitely our last stop, the super cool 4-star WestCord Art hotel in Amsterdam!
WestCord Art Hotel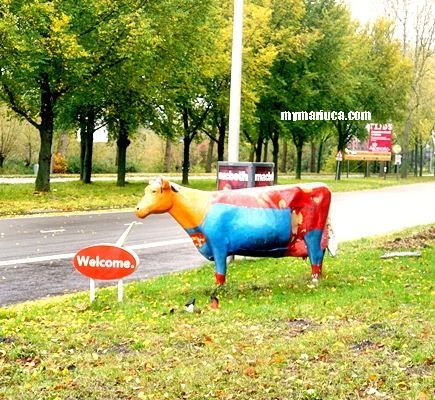 Welcome cow in front of the hotel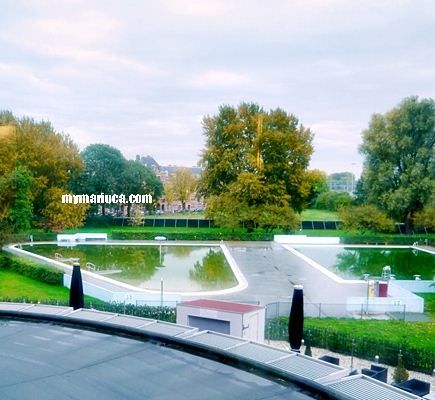 Pool area
Last year when we were vacationing in Amsterdam, B and I chose to stay in WestCord Art hotel too, which comprises a 3-star hotel and a 4-star hotel located side by side. Our first stay saw us booked into the 3-star hotel but this year, we decided to check out the 4-star hotel instead. That way, we'd be able to experience two different stays in both hotels and make a which-hotel-is-better comparison!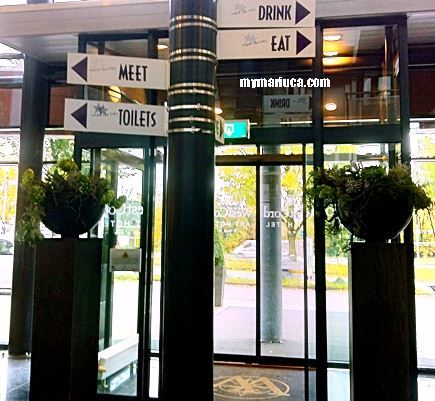 Entrance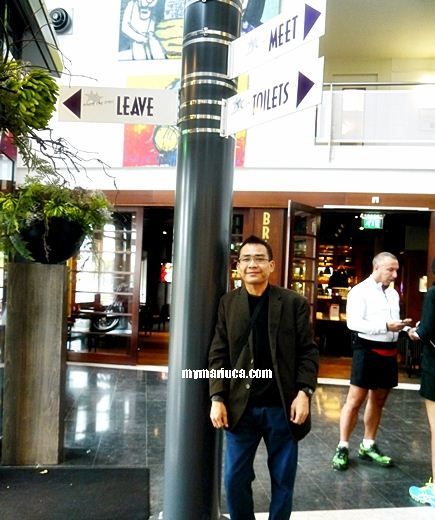 Welcome to WestCord Art
Art pieces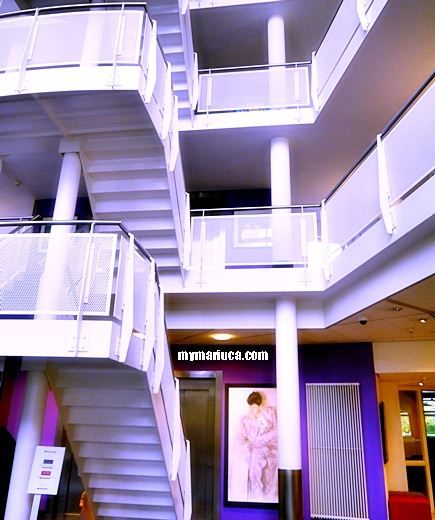 B and I stayed on the 2nd floor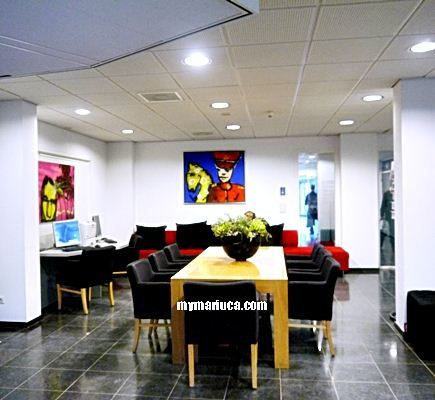 Business Lounge
Seating Area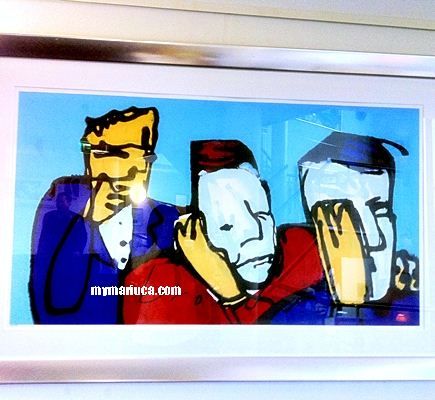 More Art!
Before blogging about our stay in the beautiful 4-star WestCord Art hotel this year, I'll be sharing photos of our comfy 3-star WestCord Hotel room from our 2012 Amsterdam Adventure first. This way, you too can view my photos and make your own comparison on which WestCord Art hotel room takes your fancy later.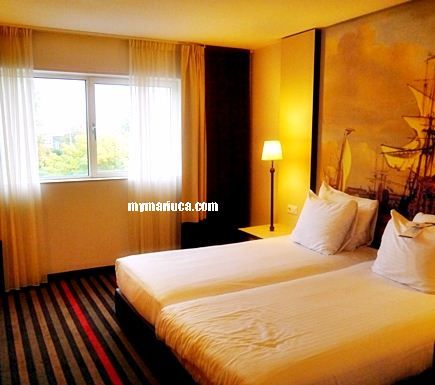 Double Room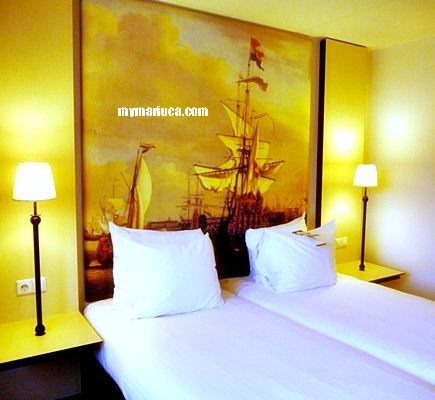 Small but cosy
Reading Corner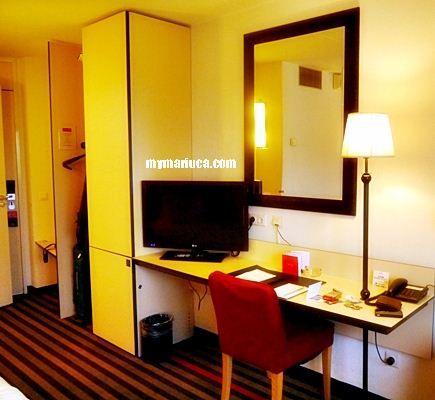 TV & Free Wi-Fi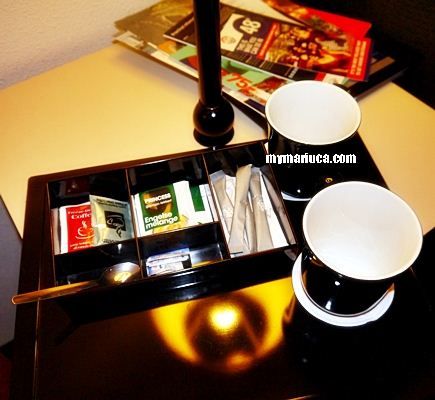 Coffee please!
Automatic Refreshment Center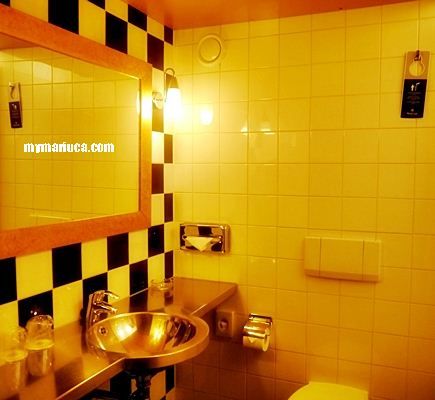 Bathroom
Small bathtub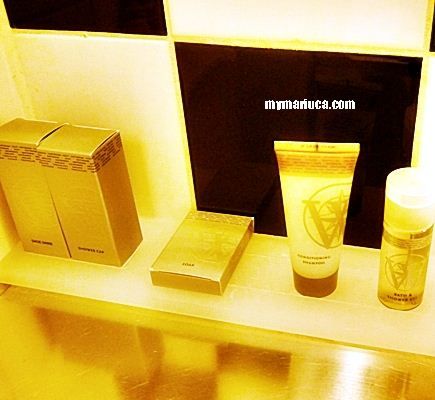 Toiletries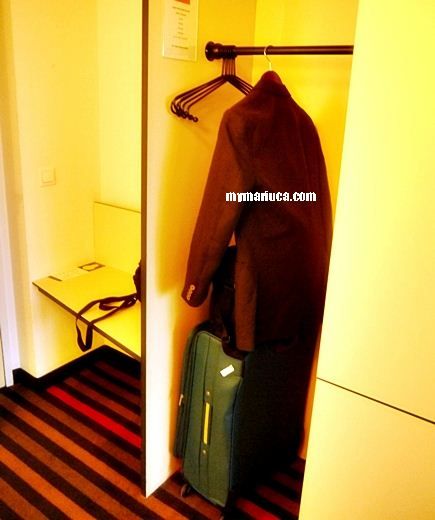 Closet
Until next time, thanks for dropping by and don't forget to savour the last two days of 2013. What are your plans to ring in 2014 by the way? If a short travel adventure is something you're considering, you may want to check out Royal Holiday vacation club. I hear they're offering great year-end travel deals so hurry up and secure your comfy accommodation and happy travelling!

MONICA