My friend G thinks he's jinxed and that everything bad happens to him. I am inclined to believe his repeated claims especially since his last unfortunate incident. You see, his car recently got stolen and to make matters worse, it took place outside my condo
premises
. It all happened on Valentine's Day too, which further reaffirmed G's belief that he will forever remain single thanks to his unlucky streak in love!

My initial Valentine's plan was to enjoy a nice home cooked meal with

B

. Last minute however,

G

dropped by our place. As usual we ended up listening to him whine about his "miserable" life. There were good moments too like his new promotion and plans to move into his new apartment. But he was still having trouble in the love department, which explained his coming over to celebrate Valentine's eve with us and not with a significant other!

The only

love

G

had in his life was his car, which he ador
ed and constantly doted on. In fact, he recently purchased a
new set of
hre wheels
and tires for his car, so despite not having a Valentine's date, he was still upbeat about his new buy. Engineered and handcrafted to precision,

hre wheels

are not only beautiful but also come with many custom finishing options to further personalize your wheels to perfection. They serve to enhance the look and feel of your car instantly. With

hre wheels

, it's not just about looking good but it's also about making a statement; which is what G is all about!
G
spent the night at our place as it was too late for him to drive home.
The next day we woke up late and continued our coffee chat session. It was only later when we decided to go out for dinner instead of cooking, that G's nightmare started.
We drove out to where

G

parked his car, down the road from our condo. The thing with our condo is that the visitor car park is always full. More often than not, visitors tend to park their cars anywhere available; even at no parking zones. I was busy thinking where to have our Valentine's dinner when my reverie was suddenly jolted by

G

excl
aiming in loud disbelief that his car wa
s missing!
We drove around the area thrice to make sure his car wasn't wrongly parked as where he claimed but unfortunately, it was sadly and truly gone.
By then,

G

was com
pletely dumbfounded by the possibility his car was either stolen or towed for parking at a no parking zone. We were all
hoping for the latter but since it was Sunday, there was no way to check until the following morning.
In the end, his car was
confirmed
stolen! His expensive newly-added wheels and valuables inside the car were also gone, which naturally
added fuel to the fire
. Needless to say our friend

G

was extremely depressed with what happened.
To d
at
e, ther
e has been n
o update on his stolen car and he's currently depending on friends and family to get around. We are of course very supportive of his temporary immobility and try to help out whenever possible.
We don't know if

G

will ev
er
see his car again or if he'll end up buying new wheels in the near future. We're not sure when he'll get compensated fro
m
his in
surance company and we doubt truth will ever surface on what actually happened. What we do know for sure is the
devastation in his eyes when he finally realized the loss of his one true "love", that fateful Valentine's Day.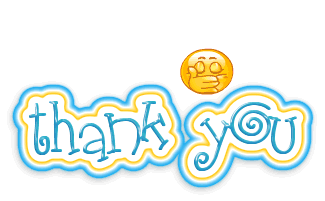 RAMBLINGS OF THE PHAT