It's been ages since I last wrote about my dear buddy
G
! He comes over every few weeks to catch up with B and me and yes, he still complains about his "miserable" life. I gotta say however, his life has picked up tremendously since the last time I wrote about his love predicament. He's doing really well at work and
recently enjoyed a recent promotion and a cool MacBook from the advertising agency he's
attached to. For the first time, we're seeing the serious side of G; which was weird but also pleasing.

Recently, G moved out from his parents' home into his own apartment.
When he first mentioned his plan to move, we could not
immediately
grasp the reality
behind his words. This is

G

after all, our beloved spoiled friend, who has a lovely family home to come home to; with a maid to clean up his mess and doting parents who are always supportive. For him to leave all that behind and move into his own place, away from the comforts of his parents and maid, was simply unbelievable!
He dropped by again
last weekend,
and I asked him how his new apartment was shaping
up. Currently very bare, the decorations and furniture are minimal. Aside from basic lighting, a fridge and a TV, the only decorating he's done so far was a little painting. Cool I thought! A new coat of paint does wonders to any home. I personally love the smell of fresh paint, so I was raring to visit his new place.

I asked him when would be a good time for yours truly to visit; which saw him beating around the bush instead of answering my question. A
fter much coaxing, he reluctantly told me the reason why. Apparently, he's a little worried about what we'd think of his new paint job!
With the advice of a female colleague, he had his walls painted blue. Blue is a lovely colour of course, but instead of purchasing BABY blue as recommended, he
went paint shopping alone and ended up buying the wrong shade of blue
! And now, his living-room area and bedroom is a deep shade of NAVY blue, which according to him; makes his new place look like a police station!
B and I laughed so hard when he showed us pictures of his dark blue walls! Seriously, aside from attracting mosquitoes who love hiding in the dark, the walls did nothing to bring cheer and light into his new home. To make him feel better, I told G that we'll get him a nice housewarming gift. We're thinking Black Crystal Lighting like the one below. Against his dark blue walls, this light would blend in nicely and when switched on,

G

can have his very own disco at home!

My laughter finally subsided and I told

G

to bring me along the next time he decides to go shopping for home decor. Seeing that he's still single, he needs a little female advice and touch to make his new place more homely and who better to ask than me, his confidante and gal pal!
Love ya G; thanks for letting me poke fun at your blue walls today!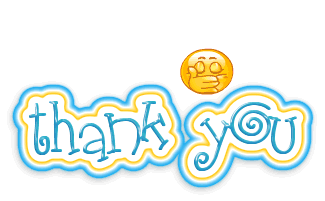 WALKING NEWSPAPER