Have I told you that Amsterdam is one of my absolute favourite cities to visit? B and I both love visiting this city and we can't get enough! We love the friendliness of the Amsterdam folks; their laidback easy-going culture, and the endless array of delicious food. Of course the city itself is filled with plenty of breathtaking sights and exciting attractions so really, there's nothing we don't like or find intriguing about Amsterdam.
In my previous post, I mentioned blogging about the delicious pizza dinner B and I enjoyed at Port Hercules, Monaco next. However, I'm making way for a different post tonight; which is equally travel-worthy and it's about the lovely 4-star WestCord Art Hotel in Amsterdam.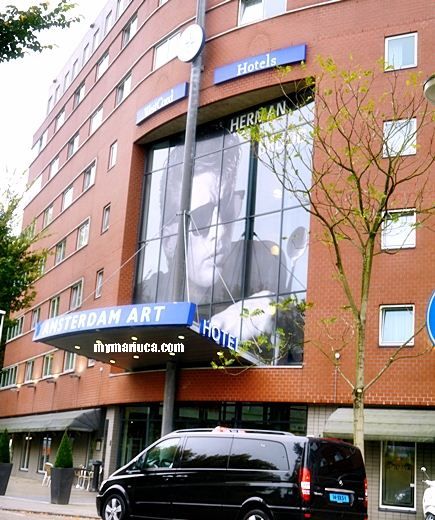 WestCord Art Hotel
WestCord Cows
B and I first stayed in WestCord City Centre during our first Amsterdam vacation back in 2010. We enjoyed our stay so much that the following two visits saw us booking our stay in Westcord Art Hotel 3 followed by the more recent stay last year in WestCord Art Hotel 4.
October is coming, which is usually around the time B and I head off for a much-needed getaway so once again, we are searching for the perfect accommodation in Amsterdam. And by that; we are looking at location, comfort, cleanliness, coffee/tea making facilities for coffee addict me and of course FREE Wi-Fi as our main must-haves.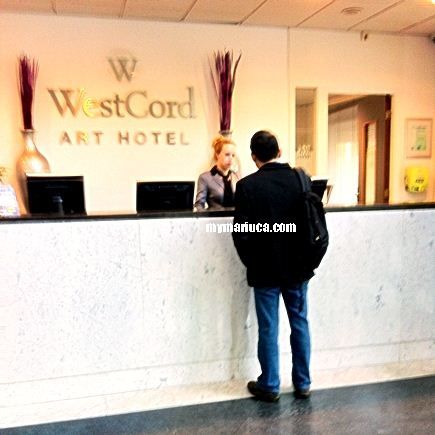 Checking in
Hotel Souvenir
B did this, don't ask me why LOL!
Well, WestCord Art 4 has it all, and then some! I got to say, among all the WestCord hotels we've stayed in, this recent one was our favourite!
I've already posted photos of the gorgeous lobby filled with artwork here, so this post will feature the room we stayed in last year. We were expecting a decent-looking room but were pleasantly surprised when we entered our beautifully-decorated hotel room, which was also very spacious; giving me the luxury to feel at home.
Our room
Our bed for the next three nights was comfy, a welcome change from the lumpy bed we had in our hotel in Monte-Carlo. And the mint on my pillow definitely put a smile on my face!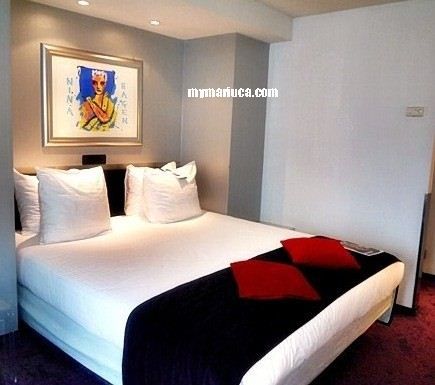 Love the cosy bed!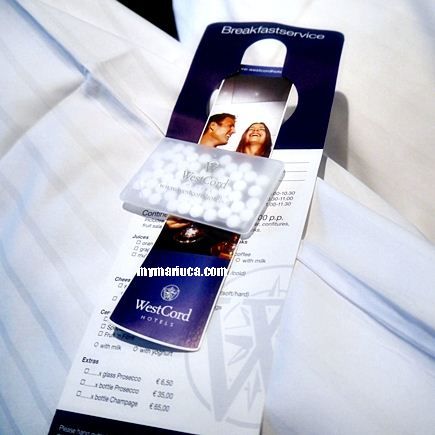 Mint on my pillow
I especially loved the cosy seating area with windows all around! Such a pretty, relaxing spot and this was also where we chucked all our shopping bags after a day out in Amsterdam.
Simply lovely!
The moment I set my sight on the bathroom, I fell in love! There was a separate shower for B and a huge bathtub for me. Plus, the room had a view! It may not seem much of a view for some but for yours truly who sadly still lives without a nice bathtub or any view in our small bathroom at home; this was divine!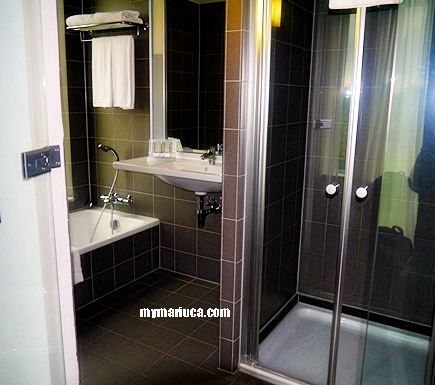 Bath with separate shower
Lovely bathtub for me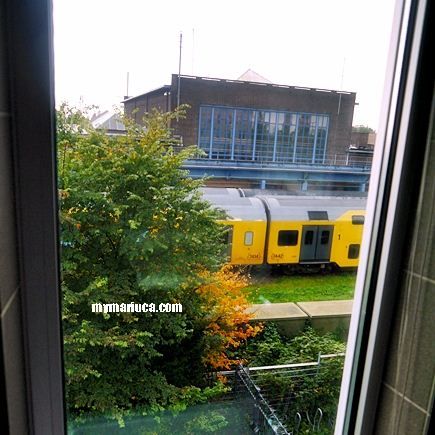 View from my window
Separate toilet
Closet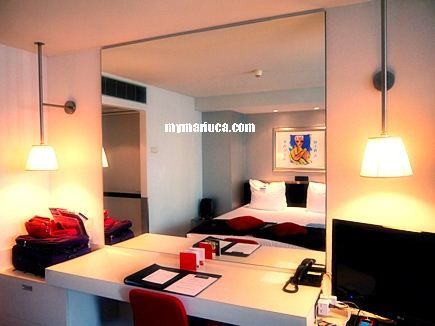 Dresser & TV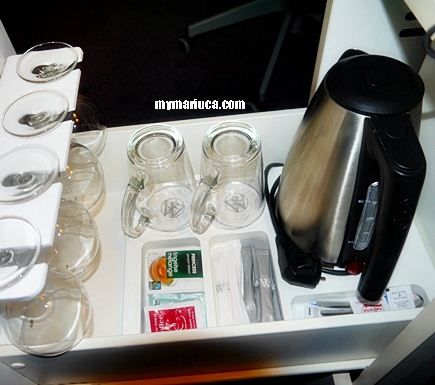 Coffee time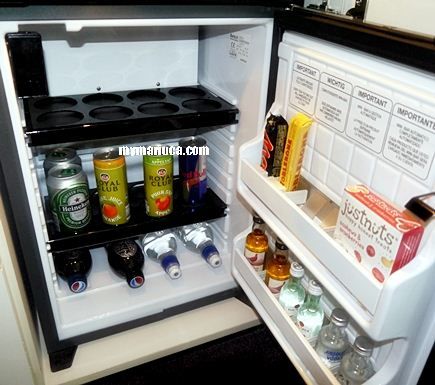 Well-stocked mini bar
Storage was ample too and after taking several more shots of our beautiful hotel room, B and I hurried outside; took more pictures before heading to the nearby bus stop to take us into the city in just 10 minutes!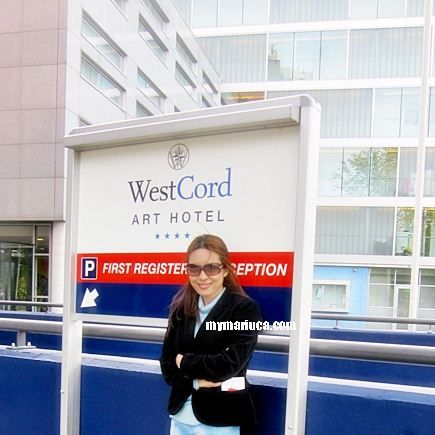 Mariuca @ WestCord Art Hotel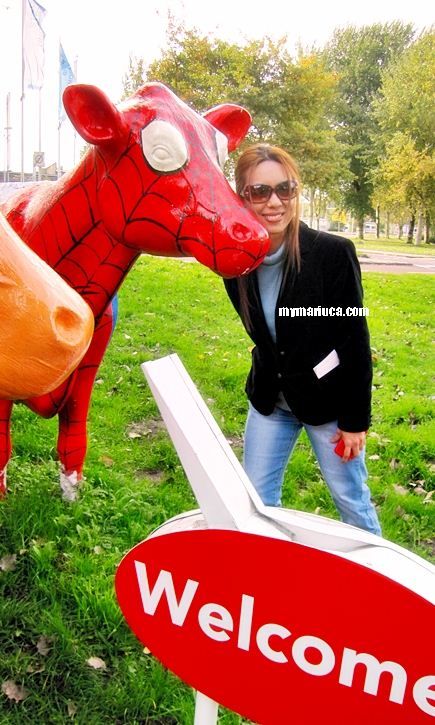 Mariuca and Moo!