Did I tell you I knocked my knee right smack into the edge of my bed, where the sharp end is? Yeah, it was more than just an ouch and now my right knee is swollen and I can clearly see it turning into a huge bruise. I've been hobbling around on my feet the whole day. Good thing I work from home. I can't imagine hobbling to and fro work in this condition.
Maybe that's why I'm feeling extra lazy and tired today. Balancing my weight on one good leg; limping around my home eventually takes its toll on your physical form. Add to that the two new big jobs I received from my client today, I am feeling more than a little stressed out. And too much stress is definitely not good; for me or for you! This brings me to a new stress-reliever I'd like to talk about today. Have you heard of Crystal Singing Bowls? I looked it up last night and it looks like a very interesting way to gain some relaxation to soothe my weary soul right now.
The singing bowls give off resonance and vibrations that possess a certain gift and ability to reach the insides of our bodies. So powerful is the sound of a singing bowl that you just might find yourself doing and feeling things you would not usually expect from a bowl, singing or not! You might find the hair on your arms standing, goose bumps if you will or you might even feel the urge to sit down and relax; allowing the sounds to fully embrace your entire body and senses. Many people find the sounds of the singing bowls extremely soothing and serene. They appear to have a calming effect on your senses and inner self so all the stress and worries, even mental fatigue w
ill slowly b
ut surely drain out from your body; leaving you totally rejuvenated and relaxed!

I don't know if you've ever heard of such singing bowls but this is a first for me. It's good to find out new and interesting information like this, which is why I love surfing and exploring the wi
de world of web. Are you curious to see this magical singing bowl that heals your pain and stress?
Each bowl is tested with digital technology to identify its sound. Apparently, you will be able to sense which tone suits the best with your individual needs or desires. And some bowls even harmonize with other bowls so when you play them at the same time, the effect is breathtakingly beautiful but more importantly, even more relaxing and simply exquisite! Feel like getting a singing bowl for your weary self now?
-FC Sco
reb
oar
d poi
nts await my
first three commenters-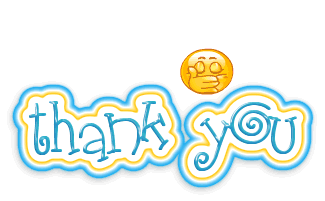 MUMBLINGS
SPONTANEOUS INSIGNIFICANCY
A GREAT PLEASURE