My poor pink laptop is overworked and overheated! I have been busier than usual this week. Aside from my usual jobs and assignments from my regular clients, I've been working hard on my blogs. I now have three blogs by the way. The successful launch of Meow Diaries yesterday officially made me a proud owner of three blogs now! I don't exactly know just how well I'd be able to handle three different blogs, but I am raring to find out. For now, I am still basking in the glory of my recent launch, which is somewhat amazing and a little unexpected coming from me who did not know head or tail about blogging when I first opened this blog to the world two years ago. So if you have not visited the lovely new home I've set up for my fluffy cats, do drop by.

Benji

is already waiting there for you to say hello!
Since I've been doing quite a bit of work and blogging on my faithful Dell laptop over the week, I do believe it's high time for me to do some laptop cleaning and tuning as well. First and foremost, I need to get one of those USB mini cooling fans for my laptop. This purchase is way overdue and as much as I'd like to continue procrastinating, I do need to get that fan ASAP. I seriously feel that my laptop is overheating, thanks to all the EC dropping, blogging, surfing and typing I do on a daily basis. In fact, I can feel the heat right now as I write this post. So buying a cooling fan is definitely number one on my agenda this week!

But right now, I need to perform a free registry scan on my laptop. You should too if you're having file extension problems. If you're like me who am not too well versed in PC related issues, you may not realize that the majority of File Extension plights stem from problems or errors with registry. For instance, say you recently installed a new software which becomes the default editor for a file format on your laptop or PC. Did you know that uninstalling that particular software does n
ot change your default editor back to the previous software you were using? Consequently, you might not be able to open certain files or you will receive error messages when you try opening them. It's a good thing I found out about this FREE registry scan for me to test my laptop then! I can finally fix those unwanted File Extension problems once and for all, so my work or blogging needs need not be interrupted anymore. See you in a bit!
PS. I am giving away FC Scoreboard points to the first three commenters, go for it!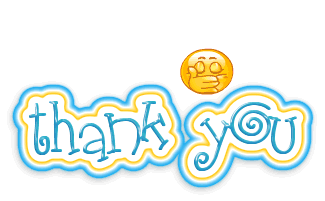 MY SWEET ESCAPE
LIFE ACCORDING TO ME
BLESSINGS IN LIFE