I am inside my office sipping my afternoon coffee. I can hear the neighbourhood kids screaming and crying at the top of their voices outside. The playground is right below my balcony. I see it every time I walk towards our living-room. Construction work is also going on somewhere in the building and the loud drilling noises I've been subjected to since morning is not showing any sign of slowing down. And yet I am not bothered with any of these trivial irritants for I am finally and truly done with my 2 big projects!

I was overwhelmed with work this week. With two urgent deadlines to meet for two very fussy clients, Mariuca was on overdrive! But that's what I get for choosing the life of a freelancer. You never know when you'll be called in to work and there are times when nobody calls at all. So you need to take whatever opportunity that comes your way, for money sake.
My already crazy sleeping cycle went haywire with me working through most nights and sleeping in even later than usual. I neglected my EC rounds and a
lot of "chopping" this week. Work occupied my mind and time and I could not rest until I was down to the very last word. And now that everything has been finalized and emails sent to clients, I only have to worry about my invoices while anticipating a nice relaxing free-from-work weekend! Tonight, all I want to do is sit back with an icy cold black roast Nescafe and have a DVD marathon!


We bought a whole bunch of DVDs recently. No, not from an online wholesale dvd distributor but from our neighbourhood DVD store. There were lots of titles to choose from and as always, fickle me was undecided between t
wo of my all-time favourite sitcoms -

Everybody Loves Raymond

or

Seinfeld

. In the end I settled for

Everybody Hates Chris

, which I've yet to watch a single episode of by the way!

So far, we've only enjoyed

Weeds

, which I gotta say got me hooked since Season 1. Highly recommended for tho
se looking f
or a
little naughty excitement in the fun albeit scary world of the forbidden,

Weeds

is not only intense but hilarious too!

B

and I couldn't stop watching season after season and the only reason we took a break from watching till the end was my piling work these past few weeks.

So that is what I'm planning to do tonight, catch up on some much-needed stress relief with a DVD marathon! Oh and I've also completed my 900 EC drops and my Adgi clicks
for the day
, which means I can truly indulge in a guiltless lazy DVD night with B later! Enjoy your weekend as well and thanks for reading.
-FC Scoreboard points for my first THREE commenters-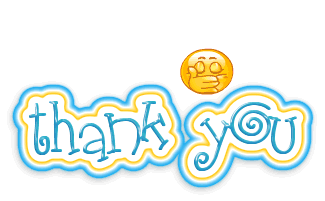 RAMBLINGS OF THE PHAT
MY SWEET ESCAPE
TURN-U-OFF