What started out as me merely accompanying a friend while she plays pool and hangs out with her boyfriend back then, turned out to be an enjoyable passion for me...

I remember the first time I held a Pool Cue in my hands. I was studying in the

US

and it was summer, which saw me visiting some friends in

Milwaukee

. Upon returning home to

Philly

, one of them asked me to pass his pool cue to a mutual friend of ours, who was studying in the same university as I was. I did not check-in the pool cue as part of my luggage and was allowed to carry it with me on board the plane. Back then, airport security was not as strict as it is today.

Anyway the pool cue was in a really fancy-looking casing and I was carrying it everywhere at the airport and on the plane. What I remembered most was about that flight was the way many passengers and strangers stopped to greet me with an extra friendly smile. They then proceed to ask me where did I play my last tournament and was I just coming home from one! Apparently they thought I was some sort of professional pool player, which of course made me laugh for I was only the messenger carrying a gift for a friend! Not wanting to be a spoil sport, I confidently played along and nodded in agreement at their questions; pretending to be the professional player that I'm NOT!
Two years later,
I returned home to Malaysia and it was only then that I started picking up pool. Initially, pool was just for fun. Later, it got to be some form of addiction; which saw me playing almost daily with my pool buddies! It was pool during lunch, after work; every weekday and every
weekend
! My pool buddies and I frequented our favourite hangout in

Sunway

at odd hours of the day or night. There were four of us in the group and we had just gotten our hearts broken around the same time. Playing pool was our outlet to release stress and forget about crazy love for a while! We ended up being such regulars at the pool club and even entered a competition or two, just for fun. The owner eventually befriended us and we were treated with special privileges like playing pool for FREE! The best part about this whole pool experience was that all of us bonded even closer and we got over our broken hearts together.

SIGH, those were the good old days; I do miss my pool buddies sometimes! We are all ma
rried now and each one busy living our respective lives and responsibilities as married folks. It's been ages since the whole bunch of us got together for a friendly game of pool. Do you have any favourite past time activity
that you used to enjoy a lot but have slowed down now? Share yo
ur stories with me so I can feel a little better about missing my pool playing days and buddies!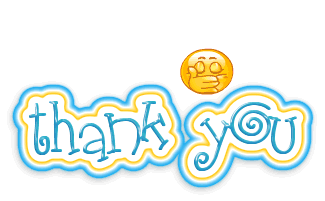 TURN-U-OFF