If I had one wish right now, it would be for a bigger, more comfy new home! That is seriously the one thing both B and I are aiming for in this phase of our married life. Don't get me wrong for we love our current home. It's our first major purchase as husband and wife so naturally we hold it close to our hearts. The location is great; nearby to some of the major shopping attractions in PJ and it's also close to B's office. Furthermore, I also have one of my closest friends as my neighbour; living right above my unit so it's almost perfect!

The one thing missing from our home right now however is a backyard; a garden with real grass growing and flowers in full bloom where our cats are free to roam about and bask in the sun! If you're a regular at my blog, you'd know that B and I are proud owners of three beautiful and fluffy cats. They're so much a part of our small family and we treat them as equals most of the time. Phoebe for instance gets to sleep with me on my pillow almost every night. It's funny how I'd rather squeeze over to B's side of the bed for fear of overcrowding my baby girl!
So when we finally purchase our second home, it will be a proper house and not just a condo. It will have a huge backyard for the kids to enjoy. A new bigger home would also mean a nicer home office for me and perhaps a separate study for B. Right now, his work space consists of a small cosy corner in the living-room, where his piano is also located. Another thing I'd love to have in our new home is a beautiful hobby room, for me to display all my miniature perfumes and B's amazing HRC shot glass collection too!

Owning a second home for us right now however is merely a distant dream. With the current economic scenario looking as gloomy as ever, it is simply beyond our means. Well, at least we already own our current home so that's something to feel good about. But then again, it doesn't hurt to envision how our new home would look like for I am a dreamer after all!
Okay, before this dreamer here bids you goodbye to catch up on her beauty sleep, I will leave you with the link to the beautiful Phoenix New Homes at

Cachet Homes

. If you're in the market for a new home, this could very well be the only site you need to visit. Established in 1990,

Cachet Homes

offers semi custom luxury homes of simple elegance and sophistication. Backed by award-winning architects and engineers, each

Cachet Home

ensures your satisfaction as proud owners of homes that are finely crafted with your comfort and serenity in mind.

Character

,

Craftsma
nship

and

Care

- that is the

Cachet Commitment

. Happy house hunting and I'll see you in a couple of hours!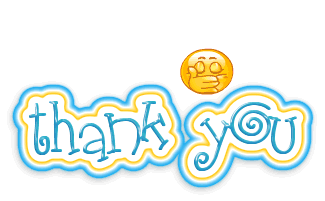 LIFE IS TOO SHORT TO BE ORDINARY