Happy Birthday to my adorable sis Melanie!
Birthday Girl
Celebration took place at my parents' place last Sunday, which was great since the house is spacious and always so clean. Plus, there's always plenty of delicious food!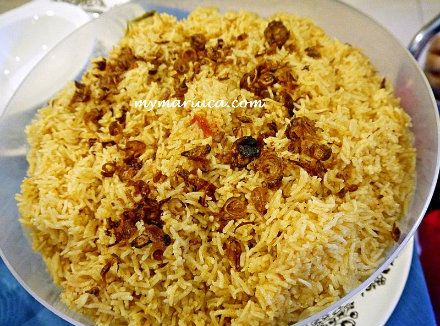 Flavoured Rice
Crispy Fried Chicken
Definitely unlike my condo that is nowhere near as spacious or clean, which also explains my need to spring clean our home whenever family comes over

.
Mel and Avliya
Chatting with Grandpa
Lunch time!
Happy Birhday Mel!
As usual, I was a night owl the previous night but managed to steal 4 hours of sleep before rushing to attend Mel's birthday dinner. After dinner plan was to watch Twilight, which happens to be Mel's favourite but tickets were sold out. I'm definitely no Twilight fan so I'm wondering what's to come this weekend when we actually do watch Twilight! Will I change my mind and finally start understanding the Twilight fascination?
Yummy Chocolate
Make a Wish
Birthday Song
Present from Me
Present from Intan & family
Nike!
More gifts!
Mel got her birthday wish from my parents this year, which was to own a Nikon D3100.
Dream come true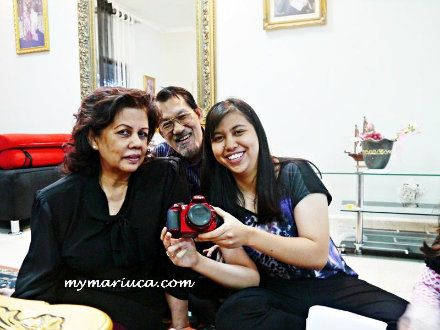 Thanks Mom, thanks Dad!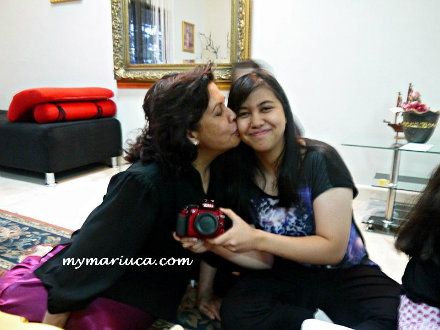 Birthday Kiss
Say cheese!
Mel's new toy
Both my Dad and B searched high and low for this particular camera, which apparently is a popular model and was out of stock in the five different camera stores they surveyed. In the end, we managed to find the camera she wanted the day before the party!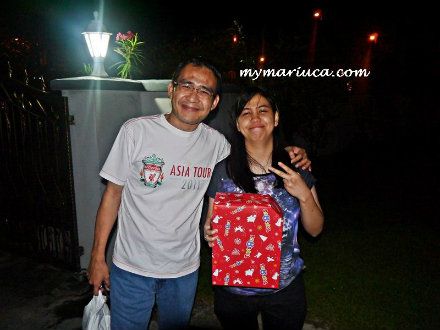 Present from B
The food was great and Issy kept everyone entertained with her adorable antics. She really is a smart baby girl and I love the cute way she speaks!
Hola Aunty Marzie!
Chicken Rendang
Pickled Vege
Tasty Dhal
All in all, it was a delightful birthday weekend, especially for Mel I hope and though I am a tad late in posting these pictures, I hope she will still enjoy them later today when I upload a second batch of photos to my FB! Happy Birthday Mel, we love you!
All in the Family
Mel's Birthday 2012