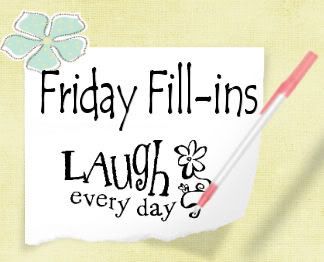 And...here we go!


1. You do your thing; I do mine and sometimes

we end up doing the thing we both like

.


2.

Money or rather lack of it

is what's been on my mind on and off all day.


3. Remember when

you first started blogging and how difficult it was to truly find your own voice?


4. Love, Perfumes and Cats are three of my favorite obsessions


5. During the last year of working 9-5, I bonded even more with my colleagues and I am happy to say that we're still friends.


6.

The thought of my upcoming vacation in approximately 2 weeks

puts a smile on my face.


7. And as for the weekend, tonight I'm looking forward to

finally catching up with Farm Frenzy 3 Madagascar after slaving away all week

, tomorrow my plans include

shopping for luggage

and Sunday, I want to

celebrate my birthday although I still have no idea where to treat the family this year

!