Waking up to a splitting headache really takes it out of you! All you can think of doing at that moment is popping in an aspirin or two and resuming sleep. But waking up to a blinding headache

and

a sinus attack is double the misery, which was what happened to me yesterday.
I was up quite late t
he previous night,
which means I also turned in late. Before you start berating me for sleeping late, let me assure you that it was totally unavoidable. Work and deadlines seem to be relentless this month and I needed to clear off some unfinished business before Friday, which happens to be a public holiday here. I had invoices to file, copies to edit and quotations to prepare so it was not by choice that I found myself burning the midnight oil.

The plan was for me to catch up on a few hours of sleep before visiting IKEA later in the evening. I've been planning to drop by IKEA since Monday but something always stands in the way at the last minute and my IKEA visit has been postponed twice so far.
So yesterday was supposed to be

the

day for me to shop and dine at IKEA but it failed to materialize thanks to my headache and sinus attack. What was worse was that I found myself without any sinus pills at home so there was nothing to relieve my sneezing or my runny nose. I've been so busy this week that I completely forgot to refill my sinus pills prescription from our local pharmacy. It would be different if we had one of those online pharmacies like

RXTrust

canadian pharmacy
here.
I could have easily made my order online and have it delivered to my doorstep. A one-stop resource for all of your prescription medication needs,

RXTrust pharmacy

ensures all prescription drugs are approved and dispensed by a licensed pharmacist. All you need is a valid prescription from your physician for the medications you would like to order and you're g
ood to go!

I checked my emergency sinus pill box twice but it was empty so I made do with two Panadols instead and went back to sleep. By the time

B

arrived home from work, I was still in deep slumber. He did not have the heart to rouse me from sleep and when I finally woke up, it was too late to go to IKEA!

I know that I have nobody to blame but myself for missing out on my IKEA visit yesterday. So today, by hook or by crook; I am goi
ng to make s
ure
I get enough rest during the day, avoid any possible sinus attack triggers and get myself to IKEA later this evening! I really need to get a new lamp for my office. Plus, it's been ages since I devoured some yummy Swedish meatballs so I'm determined to make that trip today! But before I sign off, here's wishing you a lovely Thursday. Do you have any special plans this
long Labour Day weekend?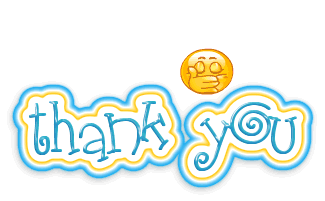 MY SWEET ESCAPE