You know the frustration of losing something important? No matter how hard you look for the missing item, it continues evading your careful eye. You trash the room, searching for the wretched thing and you still can't find it! And just when you're about to scream surrender, the missing item mysteriously appears right before your eyes; at the very same spot you've checked over and over again! Doesn't that irritate you? This always happens to me and yesterday was no exceptio
n!
I was up all night doing some work and dropping EC. It was already light outside when I suddenly remembered the letter I received from my bank, reminding me that my IKEA points will expire and to please redeem my cash vouchers soon.
Refusing to procrastinate like last year, I plan to redeem my voucher this very weekend but first I needed that letter for verification purposes. I am in the market for new Steelcase Office Furniture and accessories so shopping was uppermost on my mind. The cash vouchers would definitely come in handy and I was already picturing the

storage boxes

and

filing cabinet

I needed for my home office.
I turned my home office upside down searching for this letter. I remembered reading it right here at my

work station

. Yes my

desk

was already cluttered with many other items, but I specifically recalled putting the letter together with a bunch of old mail. I then placed the whole thing between my

printer

and

stationery organizer

, on the right side of my

L-shape desk

. I
rummaged through that stack more than three times but did not find the missing letter. I went through all the envelopes lying around outside and on B's desk to no avail. The missing letter remained a mystery and I started wondering if I had accidentally thrown it out with my junk mail!
Lack of sleep was beginning to get to me; exasperation mounting by the minute.
By that time, my whole office was in chaos! Papers were strewn across my day bed, boxes were opened all over the floor and my

book case

was messed up. I slumped in my chair and reluctantly went through the stack of
mail
again, where I was certain I had placed the missing letter and what do you know? There it
was, right under my nose!
I was so angry to see the missing mail appearing from nowhere despite my going through the stack many times earlier but I was more relieved than anything else. I finally found what I was looking for so my exasperation immediately dissolved since problem solved! I still have to clean up the mess in my office, which I brought upon myself. But right now, I just want to chill out with a nice icy cold black coffee and browse through my IKEA catalogue. And to make up for all the stress I went through looking for that missing mail, I am so going to shop till I drop this weekend
!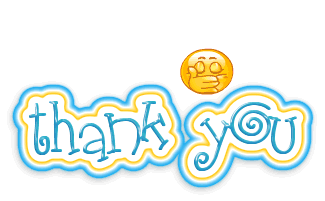 TURN-U-OFF