Have you tried

Bubba Gump Shrimp & Co Restaurant

@

The Curve

?

B

and I have feasted there twice so far and each time we went, we were spoiled for choice with the restaurant's many delicious menu offerings.

Inspired by the famous movie

Forrest Gump

, this restaurant specializes in shrimp but it also offers a wide variety of seafood dishes; making it the ideal choice for seafood lovers like me! Before I start describing and serving you some delicious food from

Bubba Gump Shrimp & Co

, let me assuage your dieting fears and concerns by steering you to a new online weight loss site, which will help you feel and look better after all the eating and drooling you'll be doing here!



FitClick

is a new social fitness site and tool that helps you monitor, create and share diet workout plans with other members. With hundreds of exercises available, you can happily build your own diet programs customized for your weight loss goals. Serious dieters hang out here so you can be sure to find online fitness friends and join weight loss support groups that will lend you the support and encouragement you require in ensuring your blockbuster diet is a success!

Okay, now that you have a place to turn to and cry your diet woes when you do finally go on that diet, let's enjoy a little scrumptious dinner here at Wishing on a Falling Star by sampling some yummy delights B and I savoured on our last

Bubba Gump Shrimp & Co

. visit.


Let's start with some

Onion Rings

served with Chipotle Ranch and BBQ Dippin' Sauces. For

RM15.90

per serving, the onion rings were really crispy and tasty with real whole onion rings inside and not just batter, so that was YUM!

The first time we visited this restaurant, I ordered

Lotsa Lava

, which consists of creamy coconut and sweet pineapple with a hint of strawberry flavour. It's kind of like

Pina Colada

, which I love so our last visit saw me ordering the same drink, which was just as delightful as the first time I tasted it.

After much thinking and changing my mind, I finally decided on the

Bourbon Street Baramundi

. It was perfect though I wish they'd add more of the delicious sauce to go with the heaping mound of mashed potatoes served with this dish.

B
had

Bubba's
Baked Seafood Rice
, which was also tasty but I preferred my selection. Both portions were huge by the way so we ended up bringing home the left-overs. We did not have dessert for we were both too stuffed to eat anything else after our appetizer and main course. Nonetheless, this is one restaurant that will definitely see repeat performance from us!
Tucked away in a cosy little corner at

The Curve,
Bubba Gump Shrimp & Co
is a wonderful restaurant that offers you not only a warm friendly ambiance but scrumptious shrimp and seafood dishes as well. Feel like giving it a try? And don't worry about your diet while you're there. Make sure you truly enjoy one last hearty meal before che
ckin
g
out to the diet online site I mentioned earlier. Once you've satisfied your taste buds for yummy seafood delights at
Bubba Gump Shrimp & Co,

then you can
start your blockbuster diet...for real this time! Happy eating and good luck on that diet!
PS. I am giving away FC Scoreboard points to the first three commenters, go for it!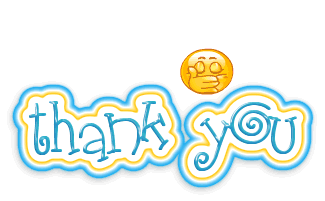 TURN-U-OFF
MY PIECE OF PARADISE
RAMBLINGS OF THE PHAT
LIFE ACCORDING TO ME