I love working from home and no matter what anyone else thinks or says, I will continue to strive in this industry for as long as I can. As you know, my copywriting, editing and translation business runs from home. I have a small set-up right here in my house, where I service mostly

advertising agencies

requiring the above-mentioned services.
As a freelance copywriter, I produce text for a wide variety of products including sales brochures, print advertisements, press releases, newsletters, promotional material and almost everything else that requires written communication to promote or incite a desired response from the product I'm writing about.
Working from home means that my schedule is never fixed. At times I'd be totally free with no assignments hovering above my head and this could go on for several weeks! It could also be the other way around and I'd find myself bombarded with jobs with merely 2 hours of sleep as I pull an all-nighter to meet some very ridiculous deadlines my clients just love throwing my way
!
Last week for instance saw me working overtime on a huge assignment with a
new advertising agency. Aside from the usual planning and handling of advertising, marketing and branding, this particular agency provides Video Production Services for the making of corporate, training, recruitment, TV or even a promotional video. You can also send your own footage to have them enhance your video with 2D graphics, 3D animations, logo animations and stylized effects, which I thought was pretty cool. .
Having just secured a new major campaign, this new client requested both my copywriting and translation services. I had 30 pages of translation to do and a whole bunch of small copywriting jobs on the side. My deadline? Less than 48 hours! I know; it's crazy but I accepted the job, which saw me being awake and zombie-like (

from all the typing and translating

) for 37 hours straight last week!
Over the weekend,
I managed to catch up on my sleep
and was looking forward to a more relaxing schedule this new week. But you know how the saying goes and when it rains, it pours! Yesterday, I received another huge job from the same client seeking my services again. Deadline this time is before noon today and I have not even started
!
So right now, I'm trying to pace myself and not get into panic mode, which is usually what happens when faced with such demanding deadlines. The good news in the midst of this hectic frenzy I'm caught up in right now is that I work best under pressure. And with a neat stack of very technical translation coming my way tonight, I am hoping to feel sufficient pressure to get me going and hopefully pull off another last-minute miracle!
My trusty dictionary is waiting for me on my desk and I have my coffee ready. B even bought me a big fat soft cookie from

Famous Amos

for good measure. It looks like I'm going to be a night owl again tonight; burning the midnight oil as I try to meet yet another crazy deadline in the wee hours of the morning. Any other night owls working overtime out there? Give me a WOOT!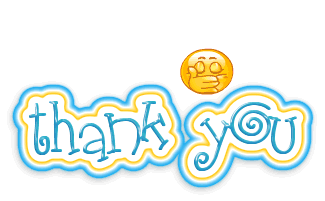 LIFE ACCORDING TO ME