12.00pm
Woke up to a blinding headache and nonstop sneezing. Also felt extreme fatigue and achy all over; all the symptoms of a sinus attack! Took a Panadol for the headache and went back to bed.


3.30pm


Had first coffee of the day. Put kids inside their cat condo. Can't be around them in this condition; sorry Chubbs, Benji and Phoebe. Refused to take sinus pills for fear they will make me drowsy. Must not sleep; so many things to do!
Replied emails; all the while annoyed and uncomfortable from the sneezing. Finally gave in and took my pills.



4.00pm


Started research on a new copywriting job I just received. I am still awaiting detailed information and job brief from my client on the new range of biking gear they're promoting.
Meanwhile, it's good to do my own research first, especially while the internet is speedy.
I seriously can't remember when was the last time I rode a bike but I do remember having to use training wheels on mine!

I stumbled upon a great online site, with some very useful information on
comfort bikes
. Did you know that comfort bikes are designed with ergonomics in mind to help promote back health and a more comfortable ride even for long distances?
I noticed some really cool
bike shoes
as well; which are strongly recommended for serious or regular cyclists. The hard sole of a bike shoe minimizes the energy required for pedalling. This in turn, increases your efficiency and improves your performance. Hmmm, I did not know that but then again, I also had to use training wheels on my bike!
4.30pm


Responded to comments on my blog, thank you to all who commented. Spoke via comments with

LJ

,

Mon

and

Debbs

for a while. Sneezing has subsided but the meds are kicking in; could hardly keep eyes open!
9.30pm


B woke me up to catch

One in a Million

on 8TV. Loved

Rizu

and

Esther

while

Tomok

surprised both of us with yet another interesting performance; well-deserved immunity win!

Amylea

seriously needs to step up; competition is tough and she is not doing enough to impress! Worried for her.
Now at 12.58am
Enjoying my second coffe
e. Feeling much better from when I first started my day. It took one whole day but the sinus attack has finally subsided. Still feeling tired and achy; will bug B for a back rub after this post. Have not dropped my EC cards on anyone today, perhaps I'll be back in a couple of hours, see ya!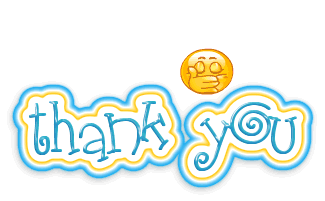 MY SWEET ESCAPE