Lately, I find myself constantly thinking about starting a third blog. Yup, as crazy as that sounds for someone with already 2 blogs to fend for, this third blog notion continues to bug me. I even discussed it with B a few days back. Extremely supportive of my dream for success and fame with blog number 3, he seemed to be the
one
more excited between the two of us!
Today too I discovered

BlueVoda

, a drag & drop website builder that allows you to create website or websites in a few easy steps. I love the idea of drag & drop because this really comes in handy for HTML illiterates like yours truly. No more stressing about what code to use or what went wrong with my alignment. All I have to do is happily drag and drop my pieces and parts to form a beautiful end product!

The best thing about
BlueVoda
is the image library where you can browse through hundreds of FREE logos, templates, backgrounds and website headers. What's more, there are several user-friendly video tutorials that cover every aspect of building and publishing your website. Worry not if you get stuck somewhere along the way for a professional support team is readily available to guide you towards building the perfect site!

Everything sounds so simple and now, I am even more enticed to launch a third blog. My main concern however is my ability and time to manage and run 3 blogs. As it is, taking care of just 2 blogs is already a huge commitment. I've worked really hard to build both blogs to where they are today. Do I still have it in me to start another blog from scratch? And how about EC dropping? With a third blog, will I be able to drop 900 cards a day? I know I DON'T have to drop daily for my blogs, but if you've been following my blog, you'd know that I'm addicted to EC. And with a third blog, I don't think I could sleep easy unless I drop 900 cards daily!
If I were to start a brand new blog, I already have a theme in mind. I won't reveal it just yet lest my plans to start blog number 3 falls through. As my readers, you're already well-versed with Mariuca and

Mariuca's Perfume Gallery

so y

ou know quite a bit about my likes and dislikes, the way I write, the things I focus on at each blog and so on. Feel free to give me suggestions on other topics of interest if you have any. For now, I'm still mulling over the pros and cons of having three blogs to my name. In the midst of all this confusion, there is only one thing I'm certain of and that's the colour I plan to use for my possible new blog! Any guesses?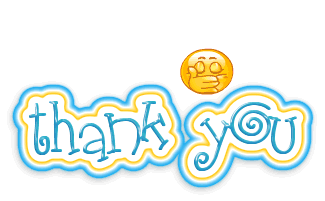 PINNAY MOMMY ONLINE