Hello! I am back from my trip and it has been weeks since I last blogged! Did you miss me or have you been busy travelling the globe as well; vacationing in London or Paris perhaps?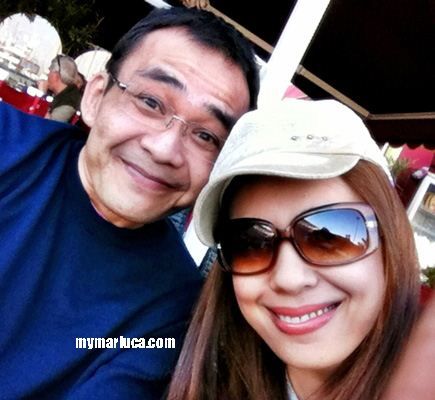 We're back!
Initially, B and I did discuss stopping by either London or Paris before heading to Monaco but after working out our expenses and the number of leave days B still has for this year, we decided to forgo both London and Paris and stick to our original plan of visiting just Monaco and Amsterdam.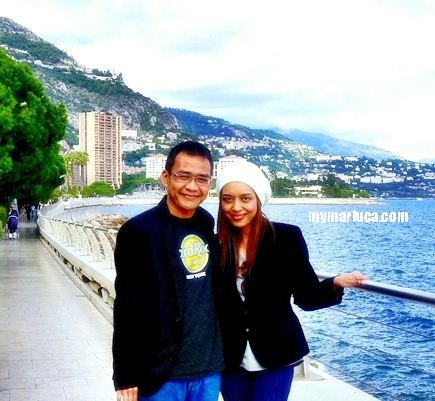 Mariuca and B in Monte-Carlo
I ♥ Amsterdam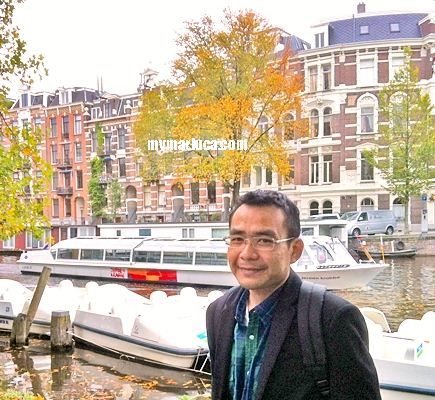 B in Amsterdam
By the way, if you are a theatre buff heading to Europe, London specifically, you may want to check out the Big Ticket Shop to book the award-winning, smash-hit comedy One Man, Two Guvnors tickets. I hear the show is taking London by storm and the Big Ticket Shop is offering cheaper deals online. Tickets are quickly being snapped up for shows in November so hurry if you don't want to miss out on this show while vacationing in London.
Port Hercules, Monaco
Me at Monaco Harbor
B and I are not big theatre fans so we did not include any shows on our agenda this vacation. However, I am happy to report that we managed to do other touristy things on our trip, both in Monaco and in Amsterdam. Some of the highlights of my Monaco trip include visiting Cannes, re-visiting Adam and Eve to snap a 'special' photo for my BFF LJ and helping an elderly Iranian tourist couple find their way to an eating spot despite my very bad sense of direction!
Easy breezy in Monte-Carlo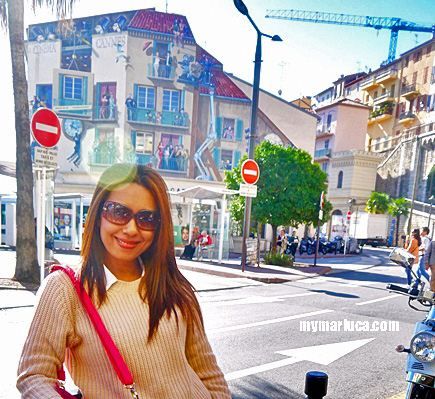 Mariuca in Cannes, French Riviera
As requested, 'special' shot for BFF!
The second half of my trip was more relaxed seeing that B was done with work by then so it was a sightseeing, eating, shopping and relaxi-taxi vacation – my favourite kind! I am also pleased to say that after three times visiting Amsterdam, this trip finally saw B and I finally accomplishing our mission to see the windmills, which as we all know truly epitomize Holland.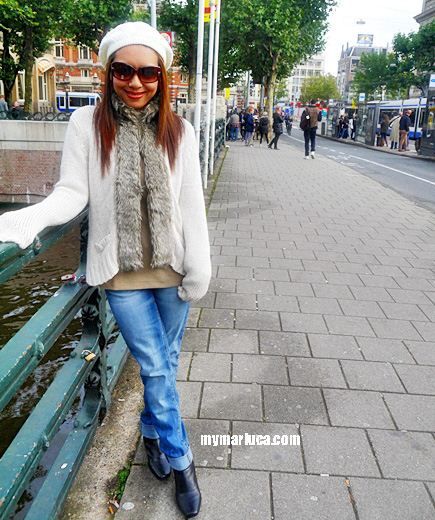 Cold day in Amsterdam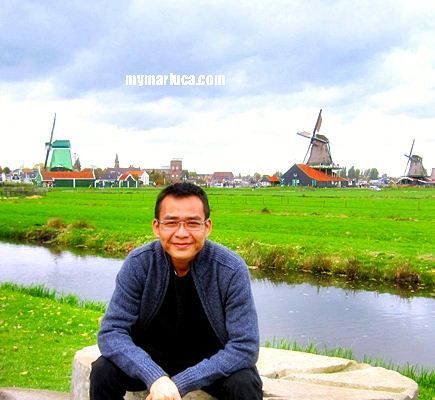 Windmill Day at Zaanse Schans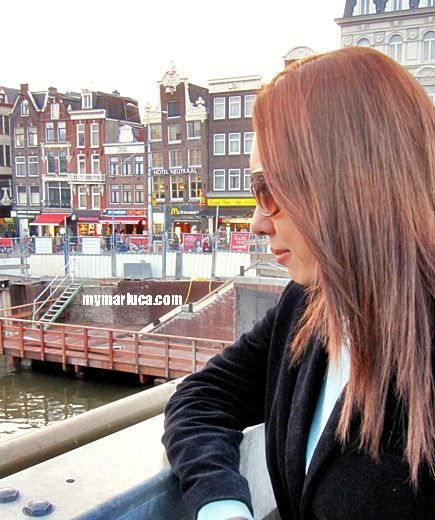 Missing Amsterdam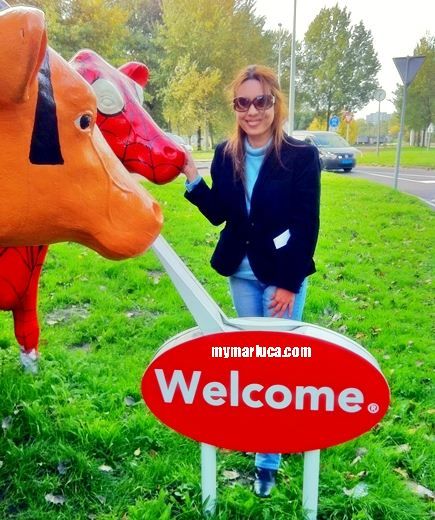 Spider and Super Cows in Amsterdam
Of course there were some bad points during our travel as well, mostly airport issues and me suffering a bad sinus attack the first few days. Having said that, the good definitely overcome the bad aspects of our travel and we ended our trip on a high note with yours truly winning in Holland Casino on the last night of our vacation!
Stay tuned for more interesting travel stories from me but meanwhile, I hope you like the few photos I've uploaded here for your viewing pleasure.

FOONG