Last weekend,

B

was away in PD for some work stuff. I believe it was the Boot Camp session for this year's

Idola Kecil.

Me and Haris, reigning champion of Idola Kecil!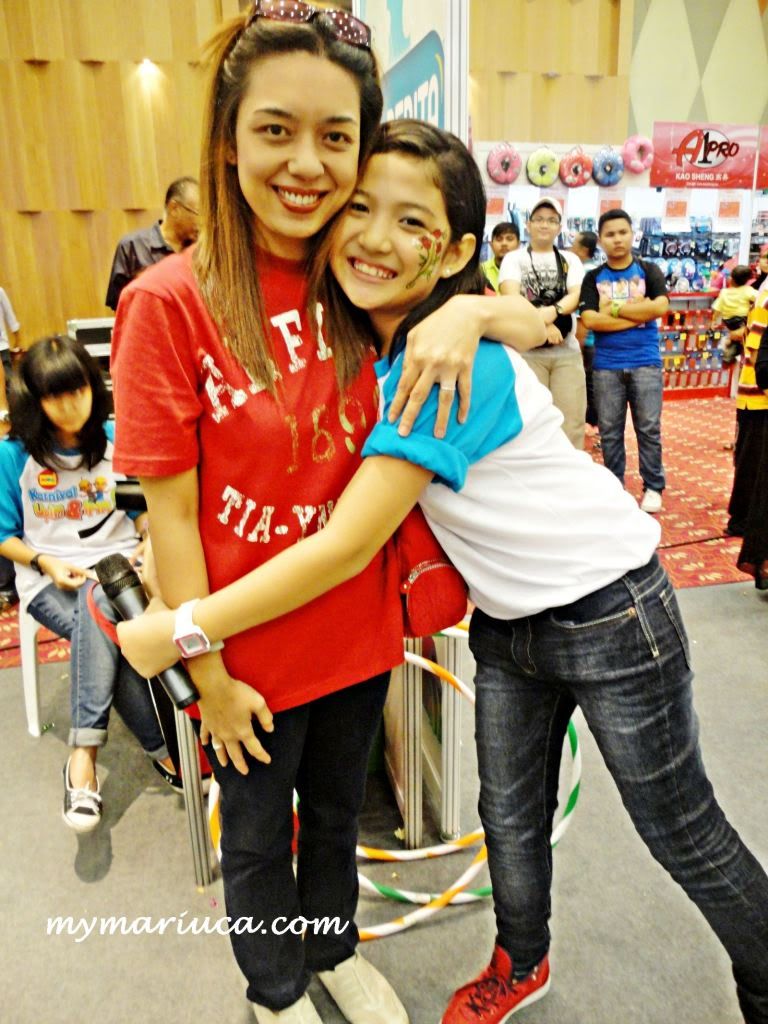 Me & Deera, my fave female contestant on Idola Kecil 2010

I was contemplating tagging along for a free hotel stay but one of my cats
Pablo
was sick so last minute I decided against going and opted to stay behind. PD is nearby anyway so being apart from
B
on a weekend won't be that hard, I figured. Besides it's not like he'll be staying in one of the gorgeous hotels or apartments in Paris so hopefully I won't be missing much.


Thank goodness I stuck to my gut feeling because when
B
got back, he told me that the hotel they stayed in was old and very colonial-like, almost haunting if you know what I mean? And ever since I added the
Metro Channel
(BIO and CI) to my ASTRO subscription, I have been watching quite a few interesting stuff including

Celebrity Ghost Stories

, which trust me is scary and I have been picturing a lot of ghostly things in my mind when home alone at home! So imagine if I was stuck in the hotel room, with 'friends' who appear any time they wish. Even as I'm writing this, I'm getting goose bumps!


Another reason for my thankfulness in staying behind during our weekend apart is that one of his colleagues reported swimming with a monitor lizard in the swimming pool, yowzaaaa! As it is, I am already afraid of water and what if the huge lizard had crept up to my hotel bathroom or something like that? You never know with these huge lizards!


I guess it was a blessing in disguise that
Pablo
fell sick and I decided to stay at home with my baby boy right? After listening to B's horror weekend story, I am now thinking twice about vacationing in PD. Plus, I am not a beach kinda gal so even if I do head out to PD, it will be solely to enjoy the beautiful vacation home with private swimming pool attached I have my eyes on. Like I mentioned earlier, I am afraid of water so having a private swimming pool would be great for me to test my so-called swimming skills without making a fool of myself at the beach!

Anyone here heading to PD any time soon? Make sure you book a nice safe lizard-free hotel like one of the
Paris apartments
online okay? Don't get caught waking up to a huge monitor lizard in your bed! Happy weekend!
-FC Scoreboard points for my first THREE commenters-

LADY JAVA
MONICA