Well, I'm finally home from my week long vacation and I have to say I do feel refreshed and rejuvenated right now. Japan was exactly what I needed to awake me from my monotonous dreary schedule of work and blogging and not doing anything out of the ordinary course of my freelance life.
All work and no play makes Mariuca a dull blogger so this vacation was the perfect remedy to bring back that swing in my step!

I have to say thank you to my MIL for picking us up from the airport. We arrived home in Malaysia around 8pm and were so exhausted from our week long stay. MIL came to the rescue not only by picking us up on time but also by preparing dinner for us. She actually bought food for B and me from my favourite Malay restaurant in Subang called Bawang Merah so we didn't have to worry about dinner after our long flight home. I thought that was so sweet of her!
We worry about MIL all the time. She's nearing 70 and lives all alone in her huge house. She does have people coming in and out all the time, at odd hours of the day and night so that gives us a little comfort, knowing she's not always alone. Nonetheless, we can't help worrying about her health seeing that she is not as young and alert as she used to be. Once she left a pot running on the stove and came home to a smoky kitchen! And there was the time where her roof was leaking and it rained really hard so water leaked through her roof into the kitchen. And as she tried mopping up the water, she slipped and fell!
All these minor accidents are worrying to us and since she doe
sn't have a maid or a nurse to keep her company, I thought a cool

Medical Alert

system would be ideal for MIL. There are two actually and the first one is suitable for home use where there's a fall alert detector to alert emergency personnel in the event an accident happens at home and MIL falls down. The other Medical Alert

is a

GPS Tracking Bracelet

which has a 2-way speakerphone so the elderly can use it like a cell phone and dial for help, which I also thought was pretty cool. Either way, having one of these two medical alerts will definitely put our minds at ease when it comes to MIL. We'll see how it goes; maybe I'll ease this idea into one of our conversations the next time I visit.

Okay peeps, I have a huge pile of work waiting for me to in my Inbox and since I took off a whole week from work, it's payback time now! I gues
s it's bac
k to my midnight
-oil-burning night owl ways, see ya later!
-FC Scoreboard points for my first THREE commenters-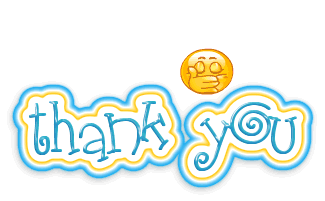 ANE
LADYJAVA
MONICA