Could it be that my not so secret wish to wear eyeglasses is finally coming true?

Since I was a little girl, I've always wanted to wear glasses. Whenever I pass by an optical store and see the Wide Selection of Eyeglasses on display, I can't help wanting to go inside and try on a few pairs, just for fun. In school, I was envious of other girls who were "blessed" with poor vision that called for glasses. I loved to see the way they the glasses back up on their noses. It fascinated eight year old Mariuca to see those "lucky" four-eyed girls taking off their glasses. They would then proceed to wipe their glasses using a small piece of soft-looking cloth kept in a really cool-looking case. All this made me wondered what it felt like donning glasses and would I feel extra special wearing them!
Now that I'm older and wiser, I am beginning to appreciate the true blessing bestowed upon me with my good vision. When I see B groping for things, blind as a bat without his trusty eyeglasses; I am thankful for my perfect eyesight. I asked him why he doesn't like

wearing glasses

and he said it's basically an extra part of him that's always in the way, poor baby!
Lately I find myself squinting slightly to read smaller text especially when staring at my laptop screen. I am beginning to get worried that my perfect vision days are over. I can feel the difference and it scares me a little thinking that all the while I've been yearning for glasses, did it make me unappreciative of my good eyesight? Did I bring misery upon myself by hoping and wishing that one day I'd have to wear glasses? I did not truly appreciate my perfect eyesight then and now, what if I really have to wear glasses? Forget about the way I'd look in glasses but would I feel any
different
from what I'm accustomed to and come to love over the years? Ironically, the one thing I've been wanting all these years is the one thing I am afraid of right now.
PS. FC Scoreboard points await my first three commenters, go for it!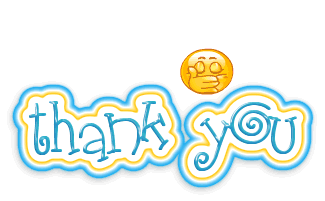 LADYJAVA'S LOUNGE
TURN-U-OFF
MUMBLINGS