Shopping is fun! Shopping is tiring but shopping can also be a little embarrassing especially when you forget to bring along a credit card that works instead of one that's declined by the cashier!

Yesterday was an exhausting day for me. We had a lot of shopping to do so we started our day early. I was up and about by 9am, so imagine how shocked my sleep system was at that hour!
After a late brunch at a waffle cafe, we shopped around for a new vacuum cleaner. That itself was a big purchase so we lugged the heavy box back to our car first before continuing shopping at

Marks & Spencer

and my favourite perfume store too.

I've also been meaning to get a new external portable hard drive so a computer store was our next stop. I found one with a

250 GB

capacity and after much examining and asking questions, we decided this one was suitable for my storing needs. I didn't have enough cash on me so I happily produced my trusty credit card from my wallet and handed it to the cashier. He came back after a few minutes with the embarrassing message that my card had been declined!
My first thought was that I had missed out paying my minimum amount at
least, last month! I've been so distracted lately and there were a few reminder letters from my credit card company. I'm pretty certain I paid all my bills during my last banking round two weeks ago, bu
t did I somehow forget to pay this one?

Mind you I'm not one of those people who need to repair bad credit; I do try my best to make early payment, before their due dates. There's no actual call for credit repair or ways to improve credit ranking when it comes to my financial responsibility, well not yet anyway. But life does get busier than usual sometimes and maybe I did overlook making payment last month.



B

came to my rescue and ended up using his credit card to pay for my new gadget, thanks love! It was only later when we stopped for coffee at

Starbucks

that I realized I had b
rou
ght along the wrong card! My credit card recently expired and I did receive
a renewal last
week but in my haste this morning to leave home, I had left the current expired one in my walle
t and the new one at home, which caused the decline. Silly me!

We got home late and I was so tired from a whole day of shopping that I fell asleep early and again missed all the Music Monday chopping frenzy to be first commenter! I also have not prepared my American Idol picks yet from last week so my Music Monday post here will appear here a tad later than usual. See you guys in a few hours and I hope everyone enj
oye
d their
Mother's Day

weekend!
PS. FC Scoreboard points await my

first three commenters

, go for it!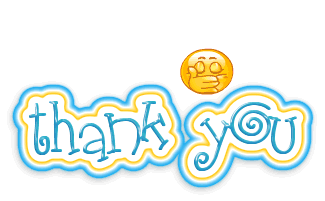 LADYJAVA'S LOUNGE
MY SWEET ESCAPE
MUMBLINGS