I woke up y
esterday afternoon
to the smell of coffee and

B

all lemony fresh and clean. Walking out into a fresh-smelling living room made my sleepiness disappear. The floor was already mopped; clean and shiny. The afternoon sun was streaming through the wide-opened windows and there was no fur flying in the air.

I looked up at the fans and was surprised to see the blades neatly
wiped. All the fur balls clinging to our sofa and furniture were gone, which means the vacuuming was done!
I walked into my office and my laptop was already switched on, set to my blog. Moments later

B

appeared with a fresh mug of coffee for me. All I had to do was bid him good morning and start my day!

Waking up to a clean house was a wonderful surprise indeed! I was so happy to avoid all the dust and sneezing and for

B to do

all the work while I was sleepin
g really made my day. It was a very sweet and thoughtful gesture and it made me feel
even more
pampered and loved. All I wanted to do right there and then was reward

B

with a thank you gift and if I were a millionaire, I wouldn't think twice about buying him something huge and expensive like
this brand new BMW
to express my appreciation for his thoughtfulness!
First introduced in 20
05, the BMW M5 E60 is the fourth generation of the series and is currently the most powerful BMW road c
ar ever built. And since I'm drowning in cash, I'd even throw in a customize session where

B

is free to accessorize his brand new BMW anyway he sees fit.
Car customization is becoming
a fad among the rich and famous. The main purpose is to make one's luxury car stand out from the rest.
A
ccessorizing
is becoming a trend and simple

car accessories can completely alter the appearance of your high-end car. With so many different types of car covers, rear view mirrors, HID lights, floor mats, dashboard components and many more, just about everything is now available for the car enthusiast. And since money is not a problem in this scenario of mine,

B

can have as much fun as he wants accessorizing and beautifying his
new toy
!

All this of course, if I were a millionaire but since I'm not, I decided to reward

B

with a nice body massage instead! I sent him off for a 2-hour massage at his favourite place and he came home all smiles, completely rejuvenated fro
m all the cleaning he did earlier in the day. I might not be able to afford him a new luxury car but I can still make his million dollar smile appear with a simple
massage
gift. Thank you for helping me out with the chores love, you're the best!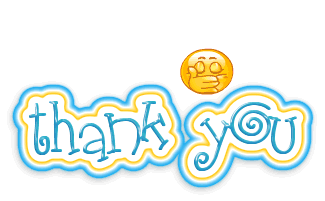 LADYJAVA'S LOUNGE