5 very good reasons for Mariuca to go on a holiday hopefully soon!
1.

To celebrate a special occasion

Having recently celebrated our 7-year anniversary, a short holiday would make a wonderful gift for B and me! Anniversaries only come once a year so a little indulgence to rekindle and reminisce our 7 years together is a great reason to celebrate.

2.

To improve our state of well-being
Vacationing out of town or to an exotic island somewhere will be a welcomed change from our current hectic lifestyle. It's been a while since we went on an island getaway. The fresh air and change of scenery from fast-paced to laid-back will definitely help refresh and enhance our well-being.

3.

To enjoy a little RnR
All work and no play makes Mariuca a
dull blog
ger! We both need to take some time out and smell the roses. As it is, we're getting a little burned out here. Even weekends have been work related lately so a short break
in a serene fun location will definitely alleviate our work stress.
4.

To escape
Ridiculous deadlines, working weekends and life's daily stress have taken its toll on us. With our daily routine becoming almost a chore, it is indeed the right time for us to esc
ape into the excitement of a fun-filled vacation. All we want to do right now is forget our dreary routine and pamper our weary souls with a
change of climate, scenery and pace of life. A little rejuvenation goes a long way after all.
5.

To pamper the kids
A vacation for B and me will provide

Ben
ji

,

Chubbs

and

Phoebe

with the

purr-fect

opportunity to socialize with other furry fluffy friends when we check them into the Pet Hotel. As usual, Benji is bound to make more human friends than
cats. Phoebe will grace the stay with her charm and cuteness while shy Chubbs will maintain a low profile; staying away from all the glitz and glam all the while curious with his new surroundings.
Now that you know my reasons for needing a break, do you feel like going on a holiday too? Where would be your ideal vacation destination and what's your reason for a getaway
? If you're serious about taking a much-needed break, feel free to check out

ULookUBook

and brow
se through the many Cheap Holidays, discou
nt hotels and thousands of bargain holiday destinations available there. With
so many affordable options to
choose from, you will be spoiled for choice. Have fun making your travel plans and enjoy your weekend!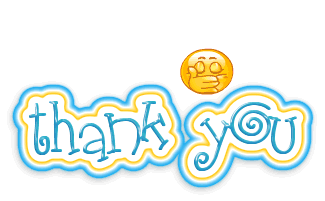 MY PIECE OF PARADISE