I LOVE my blog but I love my blog buddies even more! When I first started blogging, I never expected to be where I am today. My initial purpose was to simply share glimpses of my life with my closest friends. I never expected to meet so many other bloggers who later became cool friends and followers of my blog. It's a relationship that's different from any other relationship I have in my real world. Though I've not met any of my blogger friends in person, it is still amazing to see how well we connect online. We speak the same language, do the same dance and we share the same dreams.

Blogging has brought about a whole new perspective to my initially limited blogging world. I've learned so many new things and not just about blogging but about life, writing and most importantly about friendship. Through my blog, I've come to realise that true friends do exist in the Blogworld. Some of my blogging buddies are the best friends I could ever hope for. Time and time again, they've shown the meaning of genuine friendship with simple unexpected gestures that make you smile in wonder at such kindness and thoughtfulness.

Today, I received a wonderful surprise from my best friend

Emila

, who is also a dear buddy in my offline world. We used to work together where we formed a beautiful friendship that persists even after both of us separated ways to pursue our respective freelance dream. I have not checked my mailbox for almost a week so when

B

finally brought in the mail today; I was surprised to see a yellow package for ME! As always, I excitedly ripped open the envelope and there was a very special gift from

Emila

!
I LOVE receiving stuff from

Emila

simply because she is truly my favourite artist in the whole wide blogworld! B and I have always loved her creations. I turn to Emila for my blog headers and anything creative will be a job for her. All my Mariuca gift items for my contests come from her and I've always been one satisfied customer! To receive this lovely original E

mila

creation notebook and card from the artist herself makes me feel so proud. Though I've received several notebooks from her already, this one is extra special as it was totally unexpected. Plus it's RED, which is also my favourite colour! I love it

Emila

;

THANK YOU

for having me in your thoughts!
As you can see, blogging has really changed my outlook on life, my work as a freelance copywriter as well my role as a friend. For those of you who are thinking of starting a new blog, I will lead you to a new Free Blog hosting site, so you too can start your very first blog. Here, you can easily set up your own blog for free, post your daily or weekly updates, make new friends in the blogosphere, express your thoughts on your favourite things, hobbies or even pets. In a nutshell, having a blog allows you to own your personal space; a sanctuary to truly call your own in the wide world web of blogs!
And perhaps, if you're really fortunate like me, you'd make some really cool talented friends and form everlasting true friendship, like the beautiful one I have here with

Emila

!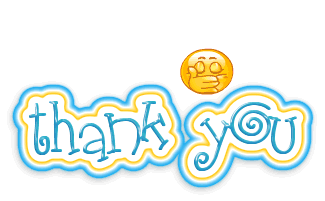 EMILA'S ILLUSTRATED BLOG